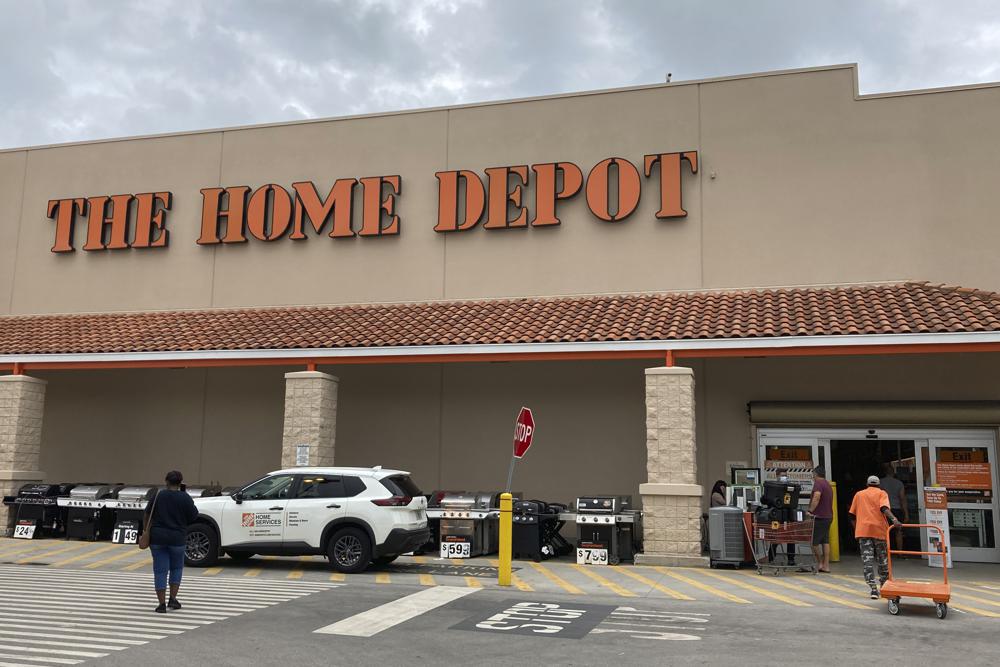 PHILADELPHIA (PAI)—Rampant company labor law-breaking led to a unionization vote loss for the independent Home Depot Workers Union at the first store they targeted, in northeast Philadelphia. The Nov. 6 vote was 51-165 among 224 eligible workers.
The law-breaking was so bad that three weeks before the balloting, HDWU had already filed a complaint with the board's Philadelphia regional office, saying bosses illegally quizzed workers about their union views and illegally spied on them, too.
HDWU had approximately a week to file more charges with the board, and to argue the law-breaking was so bad the NLRB should throw the results out and order a rerun. NLRB did so in ordering a second vote, a year after the first election, among workers at Amazon's giant warehouse in Bessemer, Ala.
Amazon law-breaking skewed the rerun, too, said the Retail, Wholesale and Department Store Union, an UFCW sector. The second vote's outcome is still too close to call.
HDWU may seek rejection of the first vote. News reports and tweets quoted Vince Quiles, 27, the five-year worker and union founder, as saying Home Deport also "flooded the store with managers" brought in from other stores to campaign against and vote down HDWU.
"Not shocked. Home Depot hates unions and makes employees watch anti-union propaganda twice a year. The fact that this vote even happened is huge though!" a tweeter named @JimmyV38 wrote via the More Perfect Union group's thread.
The Philly Home Depot workers are among the legions of low-paid overworked and exploited workers—most of them just out of college or still in it—who have had it up to here with bad wages and working conditions in retail, especially at "big box" stores like Home Depot and Walmart and warehousers like Amazon. The Home Depot workers were particularly upset by low pay, bad working conditions, and understaffing.
Other groups of workers who've become fed up with corporate greed and exploitation include adjunct professors, port truckers and chain workers at Chipotle, Apple, Dollar General, and especially Starbucks, where workers have filed for unionization votes at 254+ stores.