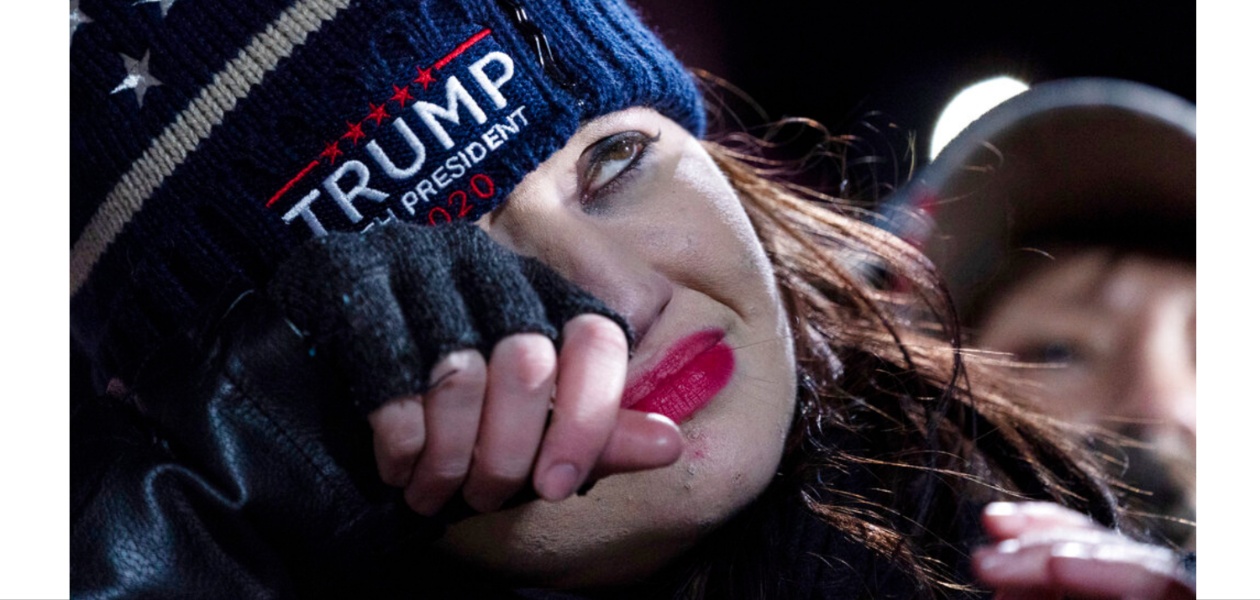 UPPER DARBY, Pa.—The Philadelphia mayor's race wasn't the only key contest Pennsylvania voters decided on May 16. Democrat Heather Boyd's win in a special election for an open State House seat, with 60% of the vote to Republican Katie Ford's 39%, ensured progressives kept control of that chamber, too, rather than see it join the State Senate in the hands of right-wing Republicans.
And there were two other progressive wins in unlikely cities that night: Jacksonville, Fla., and Colorado Springs, Colo. Both have a heavy military presence—the U.S. Air Force Academy dominates the latter—and both had elected Republican mayors for decades. On May 16, they didn't.
Labor-backed Democrat Donna Deegan (D), a white former TV anchor, became the first woman to win the Jacksonville mayor's chair. Her foe, local Chamber of Commerce CEO Daniel Davis (R), vastly outspent Deegan and attacked her support of Black Lives Matter. The Duval County sheriff called her "a radical." Right-wing Republican Gov. Ron DeSantis endorsed Davis but did not campaign for him. Deegan won 52%-47%.
As if the Jacksonville upset wasn't enough, a Black immigrant green card holder, independent Yemi Mobolade, a Nigerian native, defeated Republican City Councilman Wayne Williams in the Colorado Springs runoff in arguably that state's most conservative big city due to the military presence.
First-time candidate Mobolade said he wanted "to restore trust in government." He'll be the city's first non-Republican mayor in 45 years and its first Black person to hold the office.
The top race of the quartet was Boyd's victory in Philadelphia's Delaware County suburbs. By keeping the state House in Democratic hands, progressive Boyd keeps radical right-wing schemes, such as an abortion ban, off the Pennsylvania House agenda. Her win also ensures the State Senate Republicans can't try to throw Pennsylvania's electoral votes to Donald Trump—or anyone else—if the Democratic nominee wins the 2024 popular vote. Both houses would have to conspire to toss the election.
Boyd's win grew from an unusual situation in the closely split but Republican-gerrymandered House.
After the November 2022 election, Democrats held a one-vote margin there, 102-101, but three of their winners left for other offices afterward, giving the Republicans a 101-99 lead. Democrats retook all three, but then one victor resigned, as did a rural Republican. Going into the May balloting, Republicans, who Trumpites dominate, needed a sweep of both open seats to take the House, and Democrats needed a split. Boyd got it for them in a district whose voters went 60% Biden in 2020.
Boyd ran on her progressive record as a school board member, Upper Darby Democratic chair, and founder of the local chapter of the National Organization for Women. Her latest union endorsement was from the Federation of Nurses and Allied Health Professionals/AFT, who called her " a friend and ally of frontline healthcare workers…PASNAP stands behind her 100 percent."
Her other union backers were locals of AFSCME, the Carpenters, the Laborers, SEIU 32BJ, the United Food and Commercial Workers, the Operating Engineers, the Teachers, and the Delaware County and state AFL-CIOs. And, of course, the National Organization for Women backed her, too.
On her own website, Boyd said she spent her time on the school board as "a leading advocate for many innovative education reforms including free breakfast and lunches for all students to ensure that no child went hungry, no child was left out, and every child had the best opportunity possible to succeed."
She also said she'd use her political experience—she's now District Director for Rep.  Mary Gay Scanlon, D-Pa.—to help "every resident who seeks services from the state of Pennsylvania." And Boyd pledged to "fight for our vibrant, diverse community every day."
"Champion for working families"
In Jacksonville, Laborers Local 360 Business Manager Ronnie Burris said Deegan "will be a champion for working families and public-sector workers. Donna is dedicated to building an economy that works for everyone and ensuring all of us have an opportunity to thrive. She is the only candidate we trust to protect our city assets, stand with public workers, and never privatize JEA," the city's electric authority.
"Our AFSCME members are the city workers, healthcare workers at the University of Florida Health, JEA workers, and county and state workers who make Jacksonville go which is why we are proud to announce AFSCME's endorsement of Donna Deegan," said Michael Sampson, the union's state political director. "She will work to ensure all workers are treated with respect and dignity, and that Jacksonville is a place where everyone can thrive."
Jacksonville's Deegan picked up a long list of Democratic establishment backers, including three former city council presidents, the North Florida Central Labor Council, and two prominent local Black pastors. She even added some Republicans.
One of the pastors, Bishop Rudolph McCissick, declared Deegan "will unite us around a culture of change that ends the toxicity and revenge politics that have poisoned our city. We don't need any more of the same. We need something different. Donna is the leader we need to bring us back together."
Florida Democrats, reeling from their trouncing last November in statewide races for governor—to rabid Republican right-wing incumbent DeSantis—and U.S. senator, saw a chance to get back in the game and contributed $100,000 to Deegan. Politico reported statewide Democratic cheers via the Twitterverse after she won.
In the Republican gubernatorial contest in deep-red Kentucky, incumbent Democrat Andy Beshear—the firewall against the legislature's pro-Trump majority—will face African American Attorney General Daniel Cameron this fall. Cameron won a three-way primary with Trump's endorsement. Cameron supports the MAGA agenda and, as Attorney General, helped cover up the police murder of Beonna Taylor. But Cameron's introductory video reinvents him as a Lincoln Republican. Republicans are banking on Cameron splitting the African American vote and winning moderate Republicans to defeat Beshear.
The May 16 elections have continued the trend since the 2022 elections of an energized voter turnout by the anti-MAGA majority, resulting in bad news for Republicans. With GOP governors and MAGA-dominated state legislatures continuing their extremist march, including banning abortion and attacking Trans and LGBTQ rights, new possibilities open to deliver even bigger defeats in the 2024 elections.
We hope you appreciated this article. At 

People's World

, we believe news and information should be free and accessible to all, but we need your help. Our journalism is free of corporate influence and paywalls because we are totally reader-supported. Only you, our readers and supporters, make this possible. If you enjoy reading 

People's World

 and the stories we bring you, please 

support our work by donating or becoming a monthly sustainer today

. Thank you!