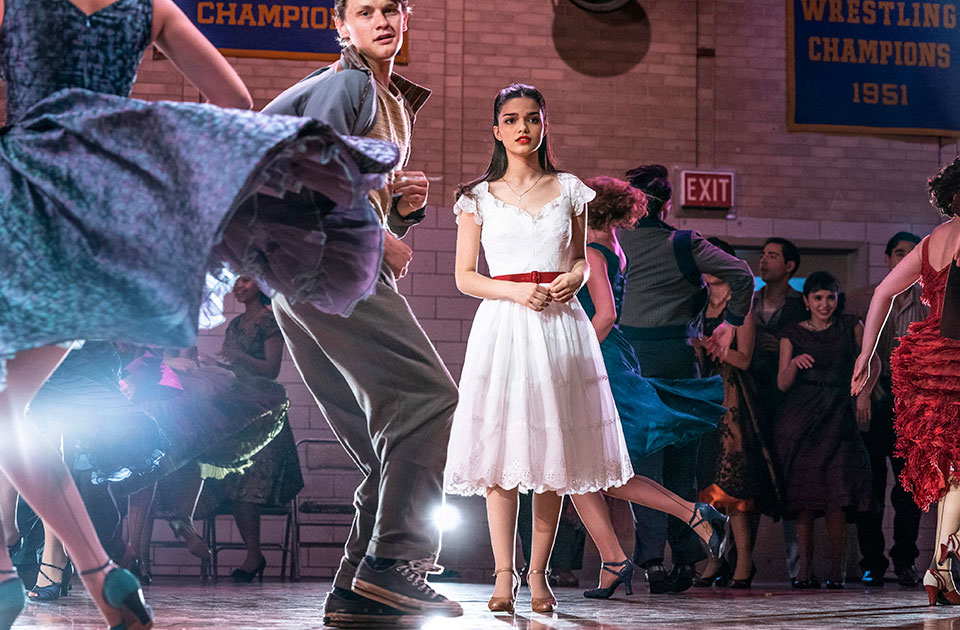 Recorded just days after West Side Story opened on Broadway in September 1957, Columbia Records producer Goddard Lieberson's brilliant original Broadway cast recording was my first acquaintance with Leonard Bernstein's musical score for the updated version of Shakespeare's Romeo and Juliet. The action takes place on the streets of New York as rival gangs duel for control of their neighborhood, and an ill-fated romance unfolds between Tony (a native New Yorker of European descent) and Maria (a recent arrival from Puerto Rico).
Taped in Columbia's 30th Street studio (famed for its recordings of Glenn Gould, Miles Davis, Dave Brubeck, Thelonious Monk, and others), the cast album reflected contradictions and prejudices built into the show's music, book, lyrics, and casting. Two of its more popular musical numbers, for example, underwent revisions early in the show's history. According to lyricist Stephen Sondheim, the very last line of "Gee, Officer Krupke" was changed to "Gee, Officer Krupke, krup you" after Lieberson warned that the original lyric, containing a four-letter expletive, could cause legal issues over the transfer of "obscene" material across state lines and would not qualify for radio broadcast.
In the original stage production, the song "America" was introduced with the line "Puerto Rico, you ugly island, island of tropic diseases," framing the desire of some stereotypical Puerto Ricans to leave their homes for a land where life is supposedly bright, free and affluent. When the show was adapted for the screen in 1961, the line, considered demeaning, was changed to the less offensive "Puerto Rico, my heart's devotion, Let it sink back in the ocean!"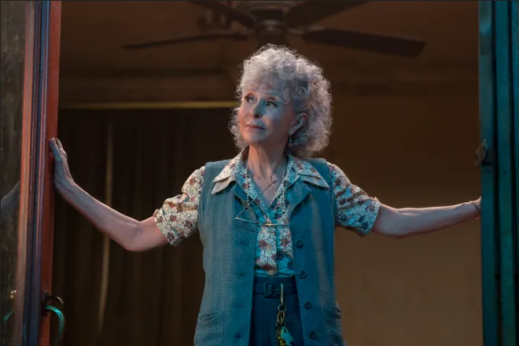 Another controversy came with the film's casting of Natalie Wood in the leading female role of Maria. Both she and co-star George Chakiris had to be made up in "brownface" to represent what was thought to be the Puerto Rican complexion. West Side Story was not, however, the first Hollywood film to darken the faces of white actors. Brought from Puerto Rico to the U.S. mainland in 1936 by her mother, Rita Moreno—the 1961 film's Anita—pointed out in interviews that in the early years of her film career, her skin was always darkened for the "native" roles she played opposite her mostly white leading men.
In spite of these flaws, the film won 10 Oscars including Best Film, making it the most honored musical film in history. Produced for $6.5 million, the movie grossed $44.1 million worldwide—the equivalent of $382 million today. By comparison, the blockbuster Black Panther cost $200 million to produce, and grossed over $1.3 billion worldwide, with income still being generated by disc and streaming sales.
Over the years, West Side Story has evolved in its casting, setting, and presentation, in attempts to keep the play relevant to contemporary audiences. A 2009 revival, directed by choreographer Jerome Robbins (who also directed the original 1957 show), strictly followed the original in its staging. Lin-Manuel Miranda (who later went on to create Hamilton), hired to translate some of Sondheim's lyrics into Spanish, criticized the show's rather outdated and superficial portrayal of Puerto Ricans, complaining that "… because it's just about the only representation of Latinos on Broadway and it's about gangs, that's where it gets tricky."
Recognizing the score's operatic potential, and never having himself conducted the work in its entirety, composer Bernstein recorded the complete West Side Story in 1984, featuring Kiri Te Kanawa as Maria, José Carreras as Tony, Tatiana Troyanos as Anita, and Kurt Ollmann as Riff. The entire recording session was captured in a BBC documentary, The Making of West Side Story, that highlighted the tensions between the composer/conductor and his cast of opera luminaries. The resulting album received mixed reviews, some critical of Bernstein's choice of classically trained singers rather than musical theater voices, and their palpable lack of empathy with the work's social and cultural references, as well as its linguistic idiosyncrasies. It remains, however, a worthwhile listening experience, if only for the novelty of the casting, the inclusion of extended dance sequences, and the historical significance of being Bernstein's only personal rendering of his own score.
The 2020 Broadway revival, sadly stalled by the pandemic, places the action in contemporary New York. The production features several innovations: the use of sound amplification, a technology not yet perfected in 1957 that enables a more flexible movement of actors; video backgrounds that display the stage action at large scale; and the extensive casting of minority actors and dancers. This newest stage version is directed by Ivo van Hove and choreographed by Anne Teresa De Keersmaeker, both natives of Belgium.
While garnering generally favorable reviews, this revival prompted a critical Opinion piece in the New York Times by Puerto Rican writer Carina del Valle Schorske that questioned many of the premises of the original concept. In her caustic last paragraph, she writes, "Maybe what we want is independence, to shine within a tradition we've authored ourselves. I'm not above quoting Anita in my advice to the American entertainment industry and its many captive audiences: 'Forget that boy, and find another.'"
The new film adaptation, directed by Steven Spielberg and filmed in New York and New Jersey in 2019, opened in December 2021 to a mix of rapturous and critical reviews. Putting aside my reluctance to sit, masked, in a movie theater for three hours, and my doubts about Spielberg's ability to pull off yet another revival, I decided to see the film in what was a nearly empty 400-seat room. Most jarring was to have to sit through the half-hour of loud and often violent trailers for some of what seemed the worst movies ever made. Once that was over, the film began very quietly, and it was evident this was going to be different from the 1961 version. Without giving away the details, the piece is still set visually and thematically in 1957 New York, but Tony Kushner's screenplay transforms a period piece—often criticized as outdated and irrelevant—into a subtly stinging critique of the troubled world of 2020. The acting, singing, dancing, and orchestral accompaniment (under the baton of Gustavo Dudamel) are all first-rate. As Sondheim himself remarked, "It has sparkle to it, real energy. And it feels fresh. Spielberg and Kushner really nailed it."
If you go to the movies and remain in your seat until the credits start to roll, you're likely to be alone in the theater—unless you're in Los Angeles where nearly everyone is connected in some way to the film industry. Hundreds of names appear in the scroll, many recognizable to the audience, and some even eliciting applause. According to the Motion Picture Association of America, the U.S. film and television industry supports 2.6 million jobs, comprises over 93,000 businesses, and pays out $177 billion in total wages. Representing this panoply of workers are some 40 unions, guilds, associations, alliances, and societies protecting the wages, working conditions, and benefits of those whose talent and skills enable an often brutal and competitive industry.
The ten-minute end credits of the new film, created by Spielberg and production designer Adam Stockhausen, are set to a shortened version of Bernstein's Symphonic Dances from West Side Story. If one has the patience to wait it out until the end, the final screen contains a surprise affirmation of the project's social value: "This film supported 15,000 jobs." The work's beauty, social commentary, and creation of jobs in a faltering economy begin to justify the film's $100 million cost, a sum that could easily have been thrown into arms production or oil drilling with far less societal return on investment. The trailer can be viewed here.
Out of curiosity, nostalgia, and respect for Sondheim, who passed away in November at the age of 91, I replayed my copy of the 1957 cast album. West Side Story has changed over the years, as any theatrical work should, but nothing I've heard or seen—including the Spielberg film—has the brilliance and emotional intensity of the original Broadway cast's astonishing recorded performance of one of the twentieth century's greatest musical creations.