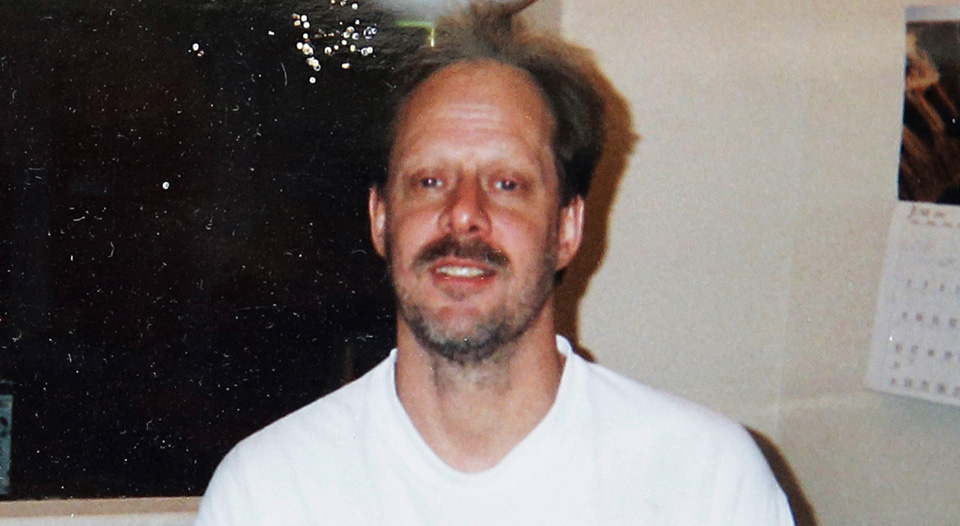 Sunday night the nation suffered a horrific tragedy after gunman Stephen Paddock unloaded several deadly rounds on a music festival from his hotel window in Las Vegas. 59 people were killed and over 500 injured, in what is now being called the "worst mass shooting" in modern U.S. history.
When first responders and police arrived at the scene to help survivors, they found Paddock dead on the 32nd floor of the Mandalay Bay Resort and Casino. Evidence indicated that the attack, while obviously intentional, was also heavily pre-planned. Several video cameras were set up by Paddock, throughout the suite as well as in the hallway. Authorities suspect they were placed to monitor police movement.
Since the incident, several people have gone on record demanding more gun reform and policy changes in a country that continues to have recurring bouts of mass gun violence. Others, such as House Speaker Paul Ryan, have claimed this event may have been preventable had the gunman been given access to proper mental health resources. This insinuation, however, is problematic, as it stigmatizes those who have mental health issues and deflects responsibility from the shooter back onto the public. It also worth noting that studies indicate women are up to 40 percent more likely than men to develop mental health conditions, but that it is nearly always men who execute mass shootings.
The media has played a major role in shaping the narrative around the massacre. Many news outlets have been describing Paddock as a "lone wolf" shooter, with no ties to affiliated terrorist organizations or known motive. Others have even gone as far as to humanize the man behind the monster, painting him as a humble loner who enjoyed gambling and country music. This warped depiction distracts from the reality of domestic terrorism — particularly at the hands of white men — who accounted for over 54 percent of mass shootings in the United States from 1982 to 2017.
Several commentators have repeatedly reminded us these last few days that we must be hesitant to label Paddock a "terrorist," claiming that authorities have not released enough information to arrive at this conclusion. It could be argued, however, that from a legal standpoint, the incident that occurred on Sunday constitutes an act of terrorism under Nevada's state laws. Chapter 202 – Crimes Against Public Health and Safety defines terrorism as "any act that involves the use or attempted use of sabotage, coercion or violence which is intended to cause great bodily harm or death to the general population."
Stephen Paddock was discovered with an arsenal of 17 guns in his hotel room, mostly military-style rifles – all purchased legally. This was a man who was deemed mentally fit enough that he was able to pass the standard background checks; his mental health was not the issue. He did, however, have a history of being verbally abusive towards his girlfriend – a much clearer indicator of his violent tendencies than any hobby or interest could ever be.
Technicalities aside, this debate speaks to the bigger issue of society's willingness to humanize white shooters. Last year, after the Orlando Pulse nightclub shooting, Omar Mateen was immediately labeled a "terrorist" – despite the FBI having found no ties to ISIS. On the other hand, whenever the public encounters a Stephen Paddock, a Dylann Roof, or a James Holmes, we are quick to make room for a rationalization of violence. It becomes customary to search for answers in places that they aren't warranted – all while images of toxic white masculinity become normalized.
You can imagine how this might be frustrating to the countless people of color who have spent years being characterized in a blanket fashion as thugs, criminals, and terrorists while they watch white offenders being offered nuanced, and sometimes even sympathetic, journalistic coverage.
In the aftermath of these massacres, we fail to look at the bigger challenge facing us: our collective inability to examine racial undertones in a larger socio-political context. We allow the culture of toxic white masculinity to evade responsibility, again and again.
We demand policy change in a knee-jerk manner, but fail to confront the roots of a culture of violence this country has nurtured for far too long.
Paddock utilized a form of violence to bring harm upon the general population; he is unequivocally a terrorist. At the end of the day, 59 people died and the horror of the incident will remain alive for the hundreds of other victims present that night.
It is time to hold ourselves accountable.