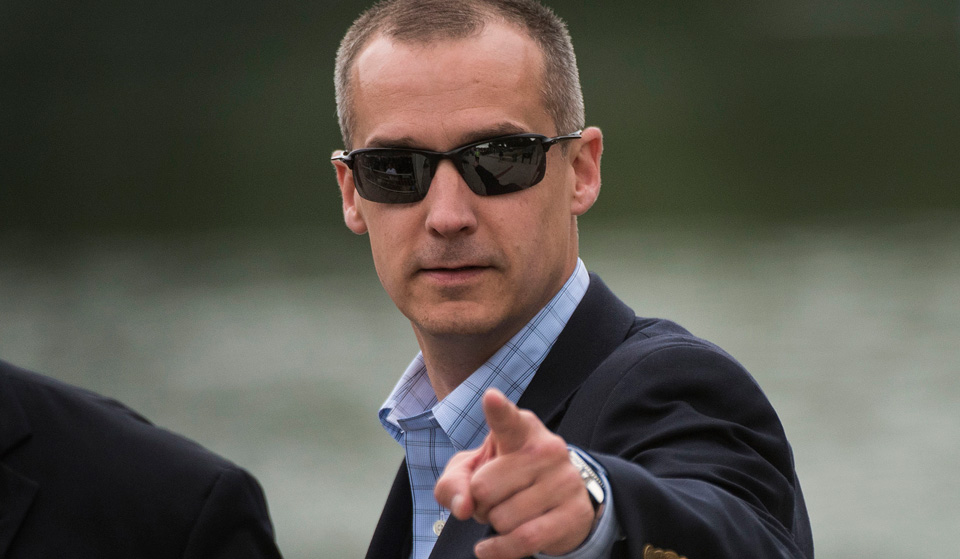 WASHINGTON – As the Senate begins hearings on President-elect Donald Trump's picks for Cabinet members to head up federal agencies, Trump is bypassing Senate scrutiny by appointing cronies and family members to a "shadow Cabinet."
Today, the Senate starts — theoretically at least — to examine possible conflicts between Cabinet nominees' business interests and their duty to serve the public.
Most of Trump's choices for Cabinet positions are billionaires like himself who have worked to strengthen the ability of corporations to milk the public. For example, for Treasury Secretary Trump has picked Steven Mnuchin, a notorious hedge fund billionaire who helped bring the economy to its knees in 2008. For Commerce Secretary, Trump has chosen Wilbur Ross who made a fortune in the steel industry, in part by sidestepping Department of Commerce regulations.
All observers agree that the chances of the Senate not confirming Trump's choices are slim to none.
But Trump is taking no chances.
He is assembling a group of people who could potentially have more influence than Cabinet members within the new Administration but who will not have to be confirmed by anybody but Trump himself.
Just as he found a loophole in tax laws that allowed him to avoid paying taxes for many years, Trump has found a loophole in conflict-of-interest regulations. He's discovered that by labelling his appointees "advisors," he can get away with installing them in the White House free of any oversight.
"Tangle" of conflicts
During his campaign, Trump repeatedly said that if elected he would hand over the government to his billionaire buddies. Now that he's the president-elect, Trump is doing exactly what he said he would do.
During Trump's campaign, the PW reported his plan. The commercial press did not. Maybe that's why observers now seem to have been caught off guard.
For example, John Wagner and Ylan Q. Mui wrote in the Washington Post, that "ethics experts are voicing alarm about several … confidants of the president-elect — dubbed the 'shadow Cabinet' [who] could face a tangle of potential conflicts between their personal interests and those of the public."
Trump himself has the widest and deepest tangle of conflicts between his personal interests and what he should do to serve the public. But, as the PW has previously reported, there is no law to stop Trump the President from adopting programs and policies that will put billions of dollars into the pockets of Trump the business tycoon.
Furthermore, although there are laws that require members of the President's Cabinet to divest themselves of business interests that might create conflicts with their public service, according to the Post, "it's unclear whether the usual safeguards of public disclosure and divestment will come into play to prevent those serving [as advisors to] the president from profiting personally from their work."
For example, Trump has appointed billionaire investor Carl Icahn as a "special adviser on regulatory reforms." Over the years, as Trump drove his businesses into the ground, Icahn bailed him out.
At present, Icahn is a major investor in CVR Energy, which stands to make billions if regulations regarding the use of ethanol in gasoline are lifted.
His advice to Trump? "Lift the regulations regarding the use of ethanol in gasoline."
What's in a name? A lot!
Aside from influencing policies to enrich himself, Icahn "could be privy to knowledge that could affect the market in some ways or different corporations he has a stake in or against," Jordan Libowitz a spokesman for Citizens for Responsibility and Ethics in Washington, told the Post.
"He could make a move before the rest of America knows about it."
According to the Post, the law "prohibits members of Congress and certain positions within the executive branch from trading based on nonpublic political information." Furthermore, "White House staff members must file disclosure forms revealing their finances. They also have to divest assets that create conflicts of interest or abide by rules requiring them to recuse themselves from decisions that could affect those assets."
However, the Post reports, ethics experts believe that because Trump has given Icahn a "nebulous" title, he is probably exempt from these requirements.
The same is true of Corey Lewandowski, Trump's former campaign manager, who expects to make money as a Trump confidant through his new lobbying firm.
What's more, Trump's daughter, Ivanka, and her husband, Jared Kushner, are also exempt from conflict of interest laws because rather than appointing them as White House staffers, Trump has tapped them to be "senior advisors" in foreign policy issues and other matters.
Never mind that they both have international business interests that could influence their decisions.
And never mind that there is a law that "forbids public officials from hiring family members in agencies or offices they oversee."
The Trump transition team claims that Icahn, Lewandowski, Ivanka Trump and Jared Kushner should not be treated as a White House hired hands even though they are. And there is nobody left in the federal government who is in a position to effectively object to their appointments.
According to the Post's Wagner and Mui, Richard W. Painter, an ethics attorney in the George W. Bush White House, says that "if Trump wants to put his daughter and son-in-law in positions of influence [he should] … ask Congress to amend the anti-nepotism law and give them formal roles.
But doing so would defeat Trump's purpose in calling them "advisors," which is to avoid any Congressional oversight.
Shakespeare wrote that "That which we call a rose by any other name would smell as sweet."
Trump knows better. By calling a "staff member" an "advisor" he's creating a distinctly new smell for his White House.