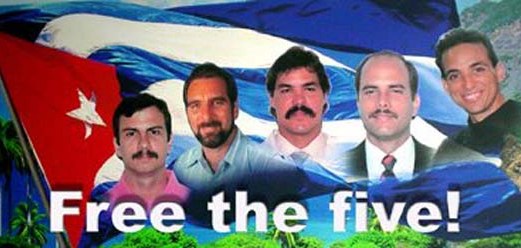 France: Roma deportations are condemned
"Socialists, liberals, ecologists, and communists," provided a 337 to 245 majority enabling the European Parliament on September 9, according to AFP news, to pass a non-binding resolution calling upon France to stop expulsions of Roma people to countries of origin, mainly Bulgaria and Romania. Roma people make up ten percent of the population of Romania, the EU's second poorest country. France Immigration Minister Eric Besson rejected the entreaty, claiming the legislative body had violated EU regulations. Italy is also planning decrees leading to massive deportations. Observers cited by the Financial Times say French and Italian expulsions, condemned by the United Nations and the Vatican, violate an EU "directive that sets out the conditional rights of citizens to freedom of movement and residence."
United Kingdom: Full employment a distant dream
Three days before its annual assembly on September 13, the Trade Union Congress reported the loss of 1,351,000 private sector jobs since early 2008 when jobs peaked at 31 million and the recession began. Ten percent of public sector jobs will also be cut. At the job creation rate that prevailed formerly, 14 years will be required, more in some regions, to create 2.2 million private sector jobs needed to regain the former peak. The mining and quarrying sector lost 15 percent of its workers; the manufacturing sector, 12 percent; construction, 11 percent; and retail, seven percent. Quoted by the Guardian, TUC General Secretary Brendan Barber said, "[Government] spending cuts will condemn us to high unemployment for the foreseeable future." (See the full TUC report at www.tuc.org.uk/extras/workforcejobsSeptember2010.xls)
Democratic Republic of Congo: President bans illegal mining
On September 8, President Joseph Kabila ordered a suspension on mining in North Kivu, South Kivu and Maniema, eastern provinces where armed rebel groups have carried out massive killings and abuse of civilians. To maintain control of the region, perpetrators extract cassiterite and coltan, minerals used worldwide in the manufacture of electronic equipment, notably cell phones and computers. Rwandan Hutu rebels head the list of groups the government labels as "a kind of mafia," among them Congolese army officers, Aljazeera reported. Beginning in December 2008 the UN Security Council has repeatedly called for sanctions against armed combatants, arms trafficking, and illegal exploitation of natural resources. Fighting over a decade has killed millions in the affected region.
Iraq: Devastating toll continues in Fallujah
Anecdotal evidence suggests a health disaster in Fallujah. The International Journal of Environmental Research and Public Health on September 8 published a study based on family interviews demonstrating five years of increased cancer and infant mortality rates and altered gender patterns at birth. Infant mortality appears to have spiked to 80 first – year deaths per 1000 births -136 deaths in 2009 – a fourfold hike over rates in Jordan and Egypt. Male births are down 18 percent. "Alarming [cancer] rates" are "significantly higher for all malignancy [especially] leukemia, lymphoma, brain tumors and female breast cancer." The U.K. investigators suggest "some mutagenic agent at some time in the past." They ask: "Could this have been around 2004 when the fighting occurred? See the full report at http://www.mdpi.com/1660-4601/7/7/2828/pdf
China: Unions on the upswing
The All-China Federation of Trade Unions (ACFTU) indicated recently that collective bargaining will be implemented within two years and that 90 percent of Chinese workers will be represented by "effective trade unions." An ACFTU spokesperson called for safeguards against collusion between union leaders and companies, specifically that the ACFTU rather than the government pay union chairpersons' salaries. Implementation must wait until late 2011 when, according to www.internationallawoffice.com, amendments will be attached to a new Labor Union Law. The government has taken steps to increase minimum wages and promote union recruitment. Unions have established a presence in 87 percent of the 500 top U.S. corporations operating in China. Workers have demonstrated increased militancy manifested by strikes this year against transnational corporations.
Cuba: Victim's father tells Obama to free the Five
Giustino Di Celmo wrote President Obama from Havana. The 82- year old father of Fabio Di Celmo, killed in a 1997 Havana bomb attack engineered by Luis Posada, demanded that Obama release the five Cuban anti-terrorist prisoners held in U.S. jails. Di Celmo addressed Obama "as a man," according to AIN news on September 9, not as president, because he represents "powerful financiers" seeking world control. The Italian citizen vows he will remain in Cuba until those responsible for Fabio's murder are tried. Speaking to Prensa Latina, Di Celmo welcomed Venezuela's deportation to Cuba in July of Francisco Chavez Abarca, one of Posada's fellow plotters in the bomb attacks 13 years ago. Posada lives under U.S. government protection in Miami.
Photo: Logo for the five anti-terrorist Cuban political prisoners, known as the Cuban Five. (CC)