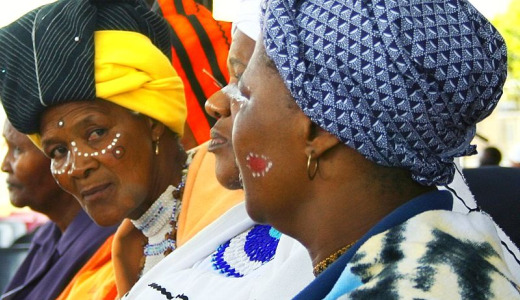 South Africa: No land for black women
Land reform in post-apartheid South Africa has proceeded slowly, and opportunities for black women to own land remain severely restricted. Although South Africa's 1996 Constitution outlawed racial discrimination in all aspects of national life, it provided for coexistence of common and customary law. Patriarchal values and customary law prevail in many rural areas, especially in the regulation of land ownership. The study by Swedish scholar Annika Rudman, released in late January and reported by Afrol News, cited legal judgments against black women seeking to occupy land they had inherited. Rudman recommends that guidelines be established enabling traditional leaders to conform to constitutionally imposed requirements for equality.
Spain: Workers take a hit, unions react
Socialist Prime Minister Jose Rodriguez Zapatero, faced with mounting public debt (11 percent of GDP) and 20 percent unemployment, Europe's highest, last month encountered labor led mass demonstrations for the first time in his six-year tenure. Protests in major Spanish cities were aimed at government spending cuts equal to $68 billion, labor law changes favoring cheap labor, a public service hiring freeze, and plans for delaying retirement by two years. Zapatero seeks "national consensus" on the pension plan, for which an opinion survey shows a 16 percent approval rating, reports Al Jazeera. Attempting to differentiate the dire Spanish and Greek economic situations, European Commission President José Manuel Barroso assured reporters of his "complete confidence" in the Spanish economy.
East Timor: Indonesian impunity reverberates still
The UN mission in East Timor, a 1,500-member police contingent, has received Security Council re-endorsement for another year. In the discussion, U.S. diplomat Rosemary DiCarlo called for an end to impunity as she referred to crimes committed in civil disturbances three years ago. However, the Truth and Reconciliation Commission to which she appealed called upon states also to withhold military support from Indonesia pending "adherence with international human rights."
In that regard, the East Timor and Indonesia Action Network, formed in 1991 after Indonesian occupation troops massacred East Timorese civilians, objected to Secretary of State Hillary Clinton's Senate testimony last month urging expanded Indonesian military support. The group's web site (etan.org) claims Indonesia has failed to prosecute soldiers responsible for rights violations committed with weapons provided by the United States.
Photo: http://commons.wikimedia.org/wiki/File:Xhosa_traditionally_dressed_women.jpg