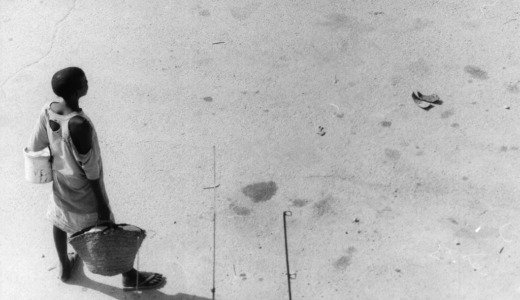 Somalia: Danger signs are up
Maneuvering among contending forces is reflecting growing instability in a region of chronic chaos. Islamic Al Shabaab rebels controlling most of southern Somalia have vowed holy war against Kenya in response to reports that 2,500 Kenyan troops had massed along the border poised to invade on behalf of Somalia's fragile transition government. Eritrea was newly accused of providing the rebels with arms, despite a UN ban imposed last December. PressTV reported that troops of Eritrea's enemy Ethiopia entered Somalia on Feb. 6 in a minor-league replay of Ethiopia's U.S.-backed occupation of Somalia in 2006, which ended a year ago. Two days later in the capital Mogadishu, exchanges of mortar and artillery fire left nine people killed and 14 injured. Reuters notes that 21,000 people have been killed in Somalia over three years of near daily clashes. Al Shabaab "confirmed for the first time" its alignment with Al Queda, according to the BBC on Feb. 1.
Cuba: Postcard campaign launched for Cuban Five
People worldwide will soon be signing postcards and sending them to President Barack Obama. They will be demanding that the U.S. president exercise his legal power to free the Cuban Five. Antonio Guerrero, Fernando González, Gerardo Hernández, Ramón Labañino and René González are serving long, cruel sentences. They were convicted of monitoring and reporting to the Cuban government anti-Cuban terrorist activities of private paramilitary groups in southern Florida.
On the postcards appear the names of 10 Nobel Prize laureates who also spoke out for freedom for the Five. Peace Prize winners include: Máiread Corrigan Maguire (from Ireland, 1976); Rigoberta Menchú (Guatemala, 1992); Adolfo Pérez Esquivel (Argentina, 1980); and José Ramos Horta (East Timor, 1996). Prize winners for literature whose names appear on the cards: José Samarago (Portugal, 1998); Darío Fo (Italy, 1997); Günter Grass (Germany, 1999); Nadime Gordimer (South Africa, 1991); and Wole Soyinka (Nigeria, 1986). The name of Physics Prize winner Zhores Alferov (Belarus, 2000) is included. Wole Soyinka, Günter Grass, and Máiread Corrigan Maguire have themselves been imprisoned. Learn more about the postcards and the campaign here. To order postcards in bulk, contact the International Committee for the Freedom of the Cuban 5 at info@thecuban5.org.
Russia: Approval for Soviet system remains
Designers of a study asking Russians to assign value to the terms "Soviet" and "anti-Soviet" sought the opinions of 1,600 adults living in 42 widely distributed regions. The survey, carried out over two days in mid-January, had a margin of error of less than 3.4 percent.
To the question "What do you feel on hearing the word 'Soviet'," 31 percent noted "nostalgia;" 18 percent, "pride;" 17 percent, "approval;" 13 percent, "indifference;" 13 percent, "appreciation"; 10 percent, "admiration;" 10 percent, "hope;" and 6 percent, "deception." Five more choices were offered, each expressing a negative feeling and each selected by 3 percent of respondents or less. Only two choices were allowed per participant. Older people were much more likely than younger to express positive feelings toward the word "Soviet."
Similarly restricted to two choices, respondents reacted to the term "anti-Soviet" as follows: "condemnation," 23 percent; "indifference," 22 percent; "deception," 13 percent; "anger," 11 percent; "shame," 8 percent; "fear", 6 percent; "skepticism," 5 percent; and "hope," 2 percent. Five more expressions of positive feelings were offered as choices with none being selected by more than one percent. The study, described as a sociological inquiry, appeared in Spanish on www.rebelion.org. The original is accessible here.
Photo: http://www.flickr.com/photos/virtualsugar/ / CC BY 2.0