equality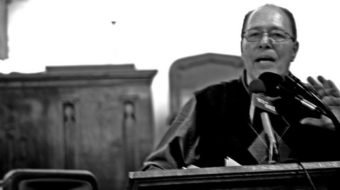 October 11, 2009
Many celebrated in August the founding of the Young Lords Party in New York. But the Young Lords started in Chicago. The following is a brief history of that time and place.
Read more
April 18, 2009
Born 90 years ago this May 3, Pete Seeger has been a tireless performer of topical song and a champion of global folklore, focusing his strongest efforts on that which was created by, for and about,...
Read more
June 15, 2007
The latest chapter in Pete Seeger's long and illustrious life is a petition drive by thousands of his fans to convince the American Friends Service Committee, a Quaker group, to nominate the great U.S. folksinger for...
Read more