globalization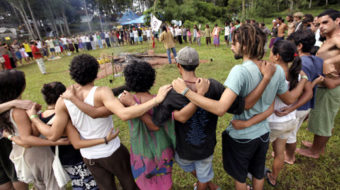 January 28, 2010
The 10th World Social Forum opened on Jan. 26 in the Brazilian city of Porto Alegre with a call for activists across the world to "unite to change the world.
Read more
January 6, 2010
The announcement in December of a deal to end the so called "Banana Wars" is not unqualified good news. Instead, it should instruct us as to the nature of so called "free" trade.
Read more
November 20, 2009
NEW DELHI -- There could not be an agenda more significant for the communist and workers parties' 11th international meeting than global capitalism's deep and ongoing economic crisis.
Read more