Hunger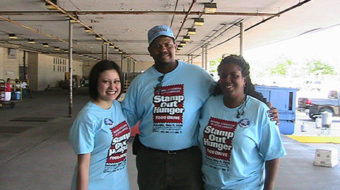 November 17, 2009
In a sure sign the recession is far from over the Department of Agriculture reported that close to 50 million people in the U.S. are going hungry.
Read more
June 23, 2009
The UN has warned that the global financial meltdown has pushed the ranks of the world's hungry to a record 1 billion. UN Food and Agricultural Organisation (FAO) officials reported at the weekend that, because of...
Read more
March 27, 2008
HYDERABAD, India — The Communist Party of India began its five-day congress here March 23 in a pouring rain unusual for the season and this area which mostly does not get enough. But the rain nourished...
Read more