indigenous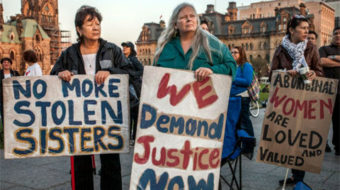 January 22, 2015
A new report exposes how indigenous women in Canada are being murdered and are disappearing at alarming rates.
Read more
May 24, 2013
The Guatemalan Constitutional Court on May 20 threw out the guilty verdict of General Efrain Rios-Montt on technical grounds, plunging the whole country into a state of new insecurity.
Read more
August 13, 2012
Indigenous resistance in Colombia has become a social movement.
Read more