labor history
May 18, 2007
Art Shields was the Daily Worker's greatest labor reporter. I got to know Art and his wife Esther, herself a labor journalist, soon after I joined the staff of the Worker in January 1967. Art helped...
Read more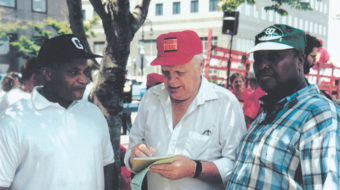 February 12, 2004
Fred Gaboury, a logger from the Pacific Northwest, had Paul Bunyan-sized hands so big he couldn't make his fingers hit the right typewriter keys. Yet in 30 years as a peerless labor writer, he interviewed hundreds...
Read more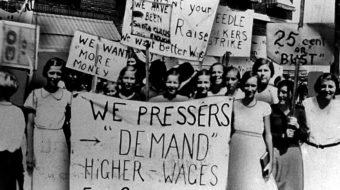 March 14, 2003
I was not quite 19 but I answered the call to help organize the laundry workers of New York City. In two months, our staff of 30, half of us Communists, organized 20,000 workers.
Read more