March on Washington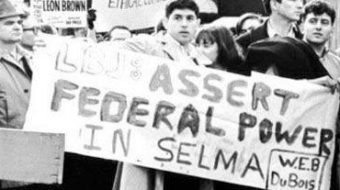 August 23, 2013
I'm very proud that my father and uncle, Joe and Dennis Mora, were both at the 1963 March on Washington, one of many demonstrations and activities they participated in during the civil rights heyday.
Read more
August 23, 2013
I was a 28 year-old peace activist in San Francisco in 1963 when I got a call from Women for Peace asking if I'd like to go to the March on Washington as one of their...
Read more
August 28, 2012
On this day in 1963 Martin Luther King Jr. joined by civil rights and labor unions organized the historic March on Washington. The march was officially called the "March for Jobs and Freedom." Dr. King delivered...
Read more