Soviet Union
February 14, 2011
We are now celebrating the anniversary of Ronald Reagan, who, if the corporate press is anything to go by, came down from heaven exactly 100 years ago to save us all.
Read more
November 12, 2009
It is time to change the feeble and antiquated rules that fail to protect workers on the job. Sixteen workers are killed a day in the United States because of reckless negligence on the part of...
Read more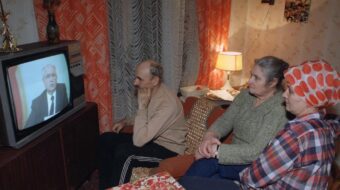 August 13, 2004
Socialism Betrayed: Behind the Collapse of the Soviet Union By Roger Keeran & Thomas Kenny International Publishers, 2004 Softcover, 230 pp., $14.00 The demise of the Soviet Union was a watershed event in human history....
Read more