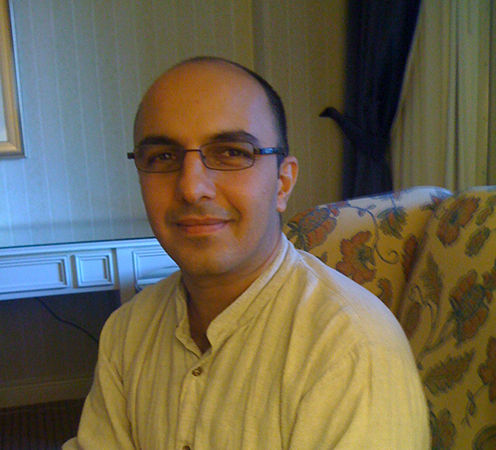 Progressive Cinema: Toronto International Film Festival 2009, Part 2
At a time when Iran is taking center stage in world events, film fans have a unique opportunity to see the country in a different light. Iranian cinema has long been considered one of the finest national schools of film, creating a body of simple humanist works of art. Subject matter usually focuses on children, Persian culture and family traditions. Renowned directors such as Abbas Kiarostami, Mohsen Mahkmalbaf and Bahman Ghobadi have become household names in the film festival circuit, and the pictures they paint of their homeland are far from the distorted images portrayed in western news media.
The Toronto International Film Festival has consistently premiered the latest in Iranian cinema, in the past introducing the Oscar-winning "Persepolis," and Kiarostami's classics, "And Life Goes On," "Close-up"and "A Taste of Cherry." The comprehensive documentary "History of Iranian Cinema," shown in 2007, is the quintessential source for a survey of Iranian film. This year's selections included "My Tehran for Sale," a drama of youth searching for cultural liberation, reminiscent of the issues in "Persepolis"; "Heiran," a touching Romeo and Juliet love story; and "Bassidji," a revealing documentary about a relatively unknown group in Iranian society.
Fashioned along the lines of Cuba's Committees in Defense of the Revolution, the Bassidji administer innoculations, assist war veterans and widows and provide other services for local communities. They defend the Islamic government, but they go one step further by endorsing religious martyrdom in the defense of their Islamic republic.
The stunning documentary "Bassidji," directed by Mehran Tamadon, begins in the empty desert battlefields where Iran lost hundreds of thousands of lives in the eight-year war against Iraq. It's there that memorials, museums and placards honoring the war dead are set up. Tour guides help guests and family members find locations for prayers and share horrific battleground stories. In this vast desert where one of the jobs of the infantry was to plow trenches with an open top tractor, drivers in direct sight of enemy planes would be shot out of their seats almost instantly, only to be replaced by another young soldier willing to jump out of the trenches to be a martyr and plow the trenches a few feet further. The loss of life and destruction is on a scale few people can fathom, and the war created a force of patriots willing to defend their country and pay tribute to their martyred brothers.
The Bassidji rarely have been interviewed even though they play a critical role in Iranian society. Iranian-born director Mehran Tamadon is an atheist and a son of communists who moved to France when he was 12. In 2000 he returned to live in his native country for four years and during that time became acquainted with members of the Bassidji resistance force, a military and political activist group that developed during the war with Iraq. He recently received permission to film a documentary about this group, his first feature film. He graciously agreed to this interview with the People's World.
PW: Do you consider this an Iranian film?
TAMADON: It's Iranian content and I'm Iranian, but because I don't live there I don't consider it an "Iranian" film per se. it was produced in France.
PWW: Were your parents in the Tudeh Party?
TAMADON: Yes, my father was, since before the 1953 coup d'état against Mossadegh. He was imprisoned for over 12 years. My mother joined the Young Communist League after leaving Iran.
PWW: How did you meet up with the Bassidji?
TAMADON: I made a film about the Mothers of the Martyrs and learned of this group when I was filming in a cemetery. They have a strange relationship with death and visited there often. Like every Iranian I knew of their existence but never met with them. When I moved back to Iran in 2000 I got to know them better. I had a negative view of them, as people who support a repressive regime.
PWW: By making this film have your views changed of these people?
TAMADON: My impression of certain individuals has changed, but not about the system. I can appreciate a personal relationship, but they defend a system I cannot support.
PWW: The interviews you held in the movie were very informal, shot in a small bookstore with limited equipment, and you asking questions out of the range of the camera. Why?
TAMADON: By being distant, I wanted to make sure the viewer could not identify me with my subjects. You could see each person reacting to other people's answers, which offered a better understanding of each individual. It was informal and they were reacting naturally.
PWW: At times during the interviews they would question your intentions. Do you think they trusted you?
TAMADON: Not completely. They were a little bit afraid. The religious man at the cemetery I interviewed was not naïve but very perceptive and confident with what he was saying. He was thinking that if I was manipulating him he was at least honest to himself and had a clear conscience.
PWW: Did you trust them?
TAMADON: I felt they were telling the truth, but I was never comfortable, I always felt a little bit afraid also. I avoided direct criticism in favor of listening. But despite a fundamental opposition and total disagreement, I truly tried to initiate a discussion that people who are part of the same society should have if they are to consider one another as human beings and if they care about the survival of their society, their culture and their world. I did not intend to change anyone's ideas, but I was hoping for a spark.
PWW: Why do you think the Bassidji allowed you to make this film?
TAMADON: The film produced a situation where they were obliged to give answers despite their unwillingness at times. They were working by my rules, but yet consented to being interviewed. They did this knowing that ultimately they were in their own country where they control the power. They felt there was hope that I would present their propaganda honestly.
PWW: Did they eventually see the film in Iran?
TAMADON: They saw the four-hour rough cut version and wanted to see how I was going to present them. They made many suggestions during the harrowing nine-hour session, but I wanted to show them that it was footage that they could show to their father. The final version cannot be shown in Iran publicly because of my atheist content.
PWW: Did anyone change their positions or views?
TAMADON: Probably none of us changed our political beliefs, but about individuals, yes. I hope the viewers might change their impressions about the subjects of the film. I think the American people will see Iranians more as human beings rather than targets for their bombs.
For more information on films presented at the Toronto International Film Festival go to tiff.net.
Photo: Director Mehran Tamadon (PW/Bill Meyer)