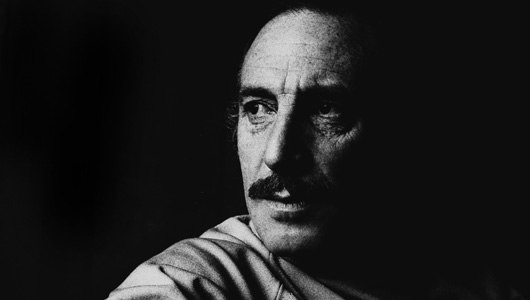 Dr. Martin Luther King Jr. liked to quote an old abolitionist saying: "The Arc of the moral universe is long, but it bends toward justice."
Both the victims and the perpetrators of the coup d'etat in Chile, carried out with U.S. support on September 11, 1973, are finding out the truth of this.
On Oct. 5, U.S. Secretary of State John Kerry delivered previously classified documents to Chilean President Michelle Bachelet that show that former Chilean diplomat and Foreign Minister Orlando Letelier and his U.S. assistant, Ronni Moffitt, were murdered on September 21, 1976, on the direct orders of the dictator of Chile, General Augusto Pinochet Ugarte. The Institute for Policy Studies, for whom Letelier and Moffitt worked at the time, issued a statement lauding the release of this information.
Letelier had been captured during the September 11, 1973 coup against socialist president Salvador Allende, and tortured. Later he was able to get to the United States. He was one of thousands who suffered such a fate; at least 3,000 people-union, student, indigenous and political activists-were murdered or "disappeared" while hundreds of thousands had to flee into exile.
Several other exiles were also murdered in countries where they had sought refuge. The killings were carried out under the aegis of "Operation Condor," a secret assassination program organized by the South American right with the connivance of U.S. officials.
These included the former head of the Chilean army, General Carlos Prats Gonzalez, who was murdered along with his wife in Argentina in 1974. Former Brazilian president João Goulart, also a leftist, was poisoned by operatives of Operation Condor in December, 1976 while in exile in Argentina.
Former Bolivian President Juan José Torres Gonzalez, another leftist who had been overthrown by a coup in June 1976 was also murdered in Buenos Aires. There were many more.
Pinochet's chief hit man, DINA (National Intelligence Direction) head General Manuel Contreras Sepulveda, who died on Aug. 7 of this year while serving a 529 year prison sentence, arranged these and many other murderous attacks. He was first convicted for the Letelier – Moffitt murder in 1993, shortly after the end of the dictatorship. There followed other indictments.
In 2005, Contreras claimed that he had carried out these murders on the direct order of Pinochet, with the support of the U.S. Central Intelligence Agency and using the services of right-wing Cuban exiles in the United States. Contreras was also a notorious liar, but the newly declassified materials prove that in this case, he was telling the truth. The new information suggests that Pinochet, who died in 2006 without ever having been brought to book, was even willing to have Contreras Sepulveda killed to cover his own tracks.
This has been a bad year for Chile's military murderers. During the summer, the government of President Bachelet initiated prosecution of military personnel accused of the 1986 burning death of Rodrigo Rojas, a photojournalist who had been born in Chile but had moved to Washington D.C. with his family.
Rojas had returned to Chile and had been photographing an anti-Pinochet demonstration when he was captured, doused with gasoline and then burned to death, allegedly on the orders of army Lieutenant Julio Castañer, who is now on trial.
And in July of this year prosecution also advanced for the murderers of singer-songwriter Victor Jara, killed in the days immediately following the 1973 coup. The killing of Jara, a member of the Chilean Communist Party, was exceptionally sadistic. His tormentors smashed his hands, sneering that he would not be able to play his guitar again, before riddling him with bullets.
Judge Miguel Velazquez formally charged three former army officers-Hernan Chancon Soto, Patricio Vazquez Donoso and Ramon Melo Silva-in the Jara murder case, with more to come. However, Jara's family is trying to go after another former army officer, Lieutenant Pedro Barrientos Nuñez, a U.S. citizen who lives in the United States, via a civil suit in U.S. courts. So far efforts to get him extradited to Chile have not succeeded.
So the arc of the moral universe is bending toward justice, but needs to bend a lot more. The Chilean government has been trying to get parliament to pass a law abolishing an amnesty that Pinochet got approved in 1978 to shield his henchmen and himself from prosecution.
What did certain U.S. leaders know, and when did they know it? That former Secretary of State George Schulz and President Ronald Reagan knew as early as 1982 that Pinochet had ordered the killing of Letelier, is revealed by the new documents. But Letelier and Moffitt and many others were murdered during the Nixon administration, which had an obvious hand in the Pinochet coup and Operation Condor.
Dr. Henry Kissinger, who had been Nixon's National Security Advisor at the time of the 1973 coup, was Secretary of State from 1972-1977, the two roles overlapping for a while. According to a 2015 book by Greg Grandin, professor of History at New York University, Kissinger had known about Operation Condor and had been warned by Assistant Secretary of State Harry Shlauderman that murders of exiled Chilean leaders were being planned.
Kissinger then drafted a warning to the Pinochet government against such murders. But then, writes Grandin, Kissinger withdrew the memorandum before it could be delivered. Five days later Letelier and Moffitt were murdered in the middle of Embassy Row in Washington D.C. (Grandin, Greg, 2015: Kissinger's Shadow: The Long Reach of America's Most Controversial Statesman. New York, Henry Holt, pp. 151 – 152).
U.S. citizen Michael Townley, who had hired the team of Cuban exile assassins who actually planted the bomb under Letelier's car, was allowed to go into a federal witness protection program after serving 62 months in prison. According to some reports, Orlando Bosch and Luis Posada Carriles, Cuban exile leaders and former C.I.A. operatives with known terroristic backgrounds, were in on the planning. Bosch died in 2011 but Posada lives openly in Miami Florida.
Chile's murderers and terrorists are belatedly being made accountable. How about our own?
Photo: Marcos Orlando Letelier del Solar (April 13, 1932 – Sept. 21, 1976), assassinated in Washington D.C. by agents of DINA, the Pinochet regime's secret police, in 1976. | Wikipedia (CC)