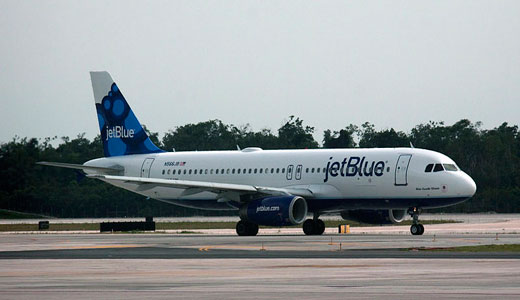 WASHINGTON (PAI) – The third time was the charm for the Air Line Pilots Association (ALPA) as they won union recognition at JetBlue Airways Corporation with 71 percent of ballots cast, the union announced on Apr. 22.
Though ALPA lost two prior votes at the airline, which until now has been totally non-union, the win this time occurred because the pilots want union protection in case another carrier swallows up or merges with JetBlue. The new unit will represent 2,550 pilots.
JetBlue accepted the results and said it would name a bargaining team, as did ALPA. Months before the vote, in January, the carrier tried to head off the pro-union drive by saying it would raise pilots' base pay by 20 percent from now through 2017. It didn't work.
"The win shows the strong desire of JetBlue pilots to gain a meaningful voice in their future, the certainty of a collective bargaining agreement, and the resources needed to be relevant. These objectives motivated the overwhelming grass roots effort by JetBlue pilots which led to today's vote," the union said in a statement.
ALPA "is ready to work with JetBlue pilots to achieve their goals. They make our union stronger by adding their unified voices to the Association's strong bargaining and advocacy efforts," added Capt. Lee Moak, ALPA's president. ALPA aeromedical advisors and insurance benefits will be immediately available to the JetBlue pilots, he noted.
"JetBlue pilots voted for ALPA so that we have the ability to improve our professional careers," Capts. Gustavo Rivera and Rocky Durham, co-chairs of the JetBlue Organizing Committee, said in ALPA's statement. "As committed as we are to our objectives, we also want to work with management to ensure we continue to contribute positively to JetBlue's success. We believe in JetBlue and look forward to helping make this company one of the best in the industry."
Photo: Wikimedia Commons