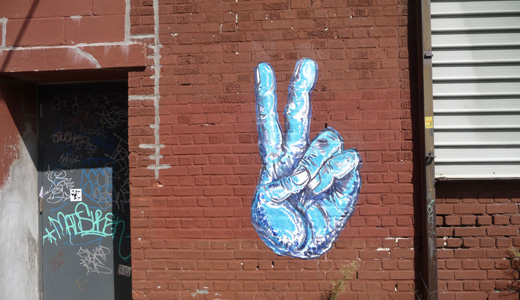 BROOKLYN, N.Y. — Vito J. Lopez, a New York State assemblyman and once the most powerful Brooklyn Democratic County Committee leader, has been censured for substantiated accusations of sexual harassment of two women who worked in his district office. Lopez has denied the charges.
Investigations are under way in the state capital, Albany, by New York State's Joint Commission on Public Ethics and by a special prosecutor, who is the Staten Island district attorney. The Brooklyn district attorney recused himself because of ties with Lopez.
The scandal has many asking: What's wrong with Albany?
Lopez, 71, is seeking his 15th term as Assemblyman from the 53rd Assembly District in Brooklyn's Williamsburg/Bushwick neighborhoods. He refused to resign from the Assembly despite demands from many quarters.
Lopez was stripped of the Assembly's Housing Committee chairmanship, a position of tremendous influence, by the Assembly Ethics Committee. The committee voted unanimously that claims that Lopez had verbally and physically harassed the employees were credible.
New York State Assembly Speaker Sheldon Silver, the legislature's most powerful Democrat, announced the censure and rebuked Lopez by reducing the size of his staff, barring him from hiring interns or anyone under 21 years of age, denying him seniority perquisites and ordering mandatory sexual harassment workshop sessions.
In a later announcement, Speaker Silver revealed that a settlement award of $103,080 of public funds and $32,000 of Lopez's funds had been paid to two other women charging sexual harassment against Lopez in June, before the present censuring. A confidentiality agreement was implemented reportedly to respect the women's privacy. The case was not referred to the Assembly Ethics Committee.
Criticism of the handling of the claims grew into a swirl of outrage from officials, advocacy groups, media, and the public. Expressions of shock were voiced about the payments of public funds being kept secret and many felt censure was not sufficient punishment.
The growing scandal resulted in Speaker Silver admitting he was wrong in approving the confidential settlement and taking full responsibility for not referring the case to the Assembly Ethics Committee.
Under much pressure, Lopez agreed to give up his power base as chairman of the Democratic County Committee of Brooklyn. The registration of Democrats in Brooklyn is second largest of any county in the country. In this position Lopez had enormous influence and unrivaled power in selecting borough judges and filling political vacancies and hundreds of other lucrative jobs. The Democratic machine elected Frank Seddio, a Lopez confidant, as the new chairman. Seddio gained the support of challengers by promising to broaden party leadership and judicial selections and increase transparency.
Reformers and progressives in Brooklyn are showing increased strength in their efforts to undo the political machine. The machine lost two contested elections – district leader and civil court judge. Seddio has offered concessions in the functioning of the county committee, as well as giving up his appointment of six members.
The State Assembly's history of sexual harassment allegations is longstanding. Speaker Silver's handling of such complaints without referring cases to the Assembly Ethics Committee was a recurring theme in 2006, 2007, and 2008, as some members were involved in scandals with current and or former interns. The history underscores the importance of getting these problems corrected now.
For years an atmosphere of permissiveness and lack of accountability by men in the state legislature has fueled harassment and violation of the rights of female employees and interns with impunity. In addition, there have been past and present examples of corruption, misuse of public funds, use of positions for extortion, bribery, favors for financial rewards from big developers and big business.
Current investigations and increased transparency will bring attention to the state legislative culture which encourages secrecy for various forms of unacceptable and criminal conduct.
The legislature in Albany is located away from the biggest centers of unions, workers, nationally oppressed people and so forth. Issues of importance to local communities often go unknown. People's groups and progressive individuals may pay less attention to who is elected to the state legislature and what the elected representatives do, allowing the lawmakers to establish a "hands off" environment.
While there are political machines in each of the New York City boroughs, including a Republican one in Staten Island, the Brooklyn machine has the most recent history of corruption and anti-democratic functioning. Three out of its last four Democratic Party chairmen have gone to prison for corruption. Some have been linked to big businesses such as real estate and development.
What to do?
Progressive forces need to direct attention and interest to these bodies, their members and what is at stake during legislative sessions. It would be both timely and unifying for reformers, labor, oppressed groups and others to join forces to seek ways to gain control and prevent corruption, harassment and other forms of impropriety at all levels of government.
Here in Brooklyn, reformers are getting closer to displacing the corrupt machine and changing the leadership of the Brooklyn Kings Coounty Democratic Party Committee. It's long overdue.
Photo: Wall art in Williamsburg, Brooklyn. Korye Logan CC 2.0