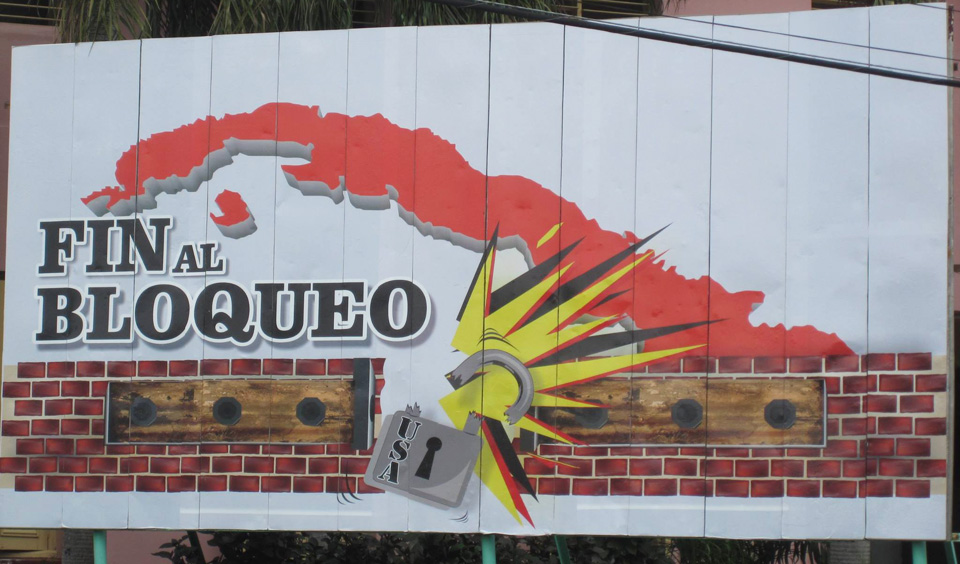 On June 16, President Trump, in a blustering speech to a right-wing audience in Miami, Florida, announced a partial roll-back of the opening to Cuba that had been announced by U.S. President Barack Obama and Cuban President Raul Castro in December of 2014.
But in several parts of the country, legislative bodies at the state and municipal levels are speaking out forcefully, not only against the new Trump policy, but for a complete change of U.S. policy toward Cuba.
If this grows into a national movement, it could be the most effective challenge to U.S. anti-Cuba policy seen in years.
The rollback announced by Trump restores some restrictions on U.S. citizens' rights to visit Cuba, and on U.S. companies' trade with Cuban enterprises connected to the Cuban military and security services. That he did not go farther, for example, by breaking off diplomatic relations or putting Cuba back on the "State Sponsors of Terrorism" list, is a testament to the unpopularity in the United States of the 55-year-long U.S. trade blockade and travel restrictions against the island nation. Seventy three percent of the U.S. population, including most people who vote Republican and a majority of Cuban-Americans, have told public opinion surveys that they want the trade and blockade to go.
Among those who want a complete lifting of the blockade are millions of ordinary citizens, and also some powerful corporate economic interests and the politicians, Republican as well as Democrat, who answer to them. In the case of the corporations, the motive is not ideological but commercial and practical: They want to sell their products to Cuba. But even in the case of sales that are allowed, current law is "cash only", i.e. they can't sell agricultural products to Cuba on credit the way they can to every other country.
Restrictions on tourist travel to Cuba also hurt ordinary Cuban citizens, for example, people who have opened small businesses like mom and pop restaurants that are frequented by U.S. tourists. The Cuban people are hurt by our government's anti-Cuba policy, and U.S. business is also, while U.S. citizens are angry that their right to travel to Cuba and see that country for themselves is violated.
Even though both U.S. businesses and the general population of the United States favor a radical change in U.S. policy toward Cuba, the Obama initiative was limited by the fact that it was all accomplished by White House executive orders. The blockade and travel restrictions are enshrined in laws passed by Congress, which can only be modified or eliminated by new acts of Congress. These laws include the Trading with the Enemy Act, the Torricelli Act (or Cuban Democracy Act), and the Helms-Burton Act (or Cuban Liberty and Democratic Solidarity Act).
In the past, there had been strong efforts in both Houses of Congress to abolish the blockade and travel restrictions, but these did not accumulate sufficient support to achieve passage. Yet support in Congress was building until the election of November 2016 brought the ultra-right Trump administration to power, and all bets were off.
The anti-Cuba stance of Trump and his cronies should not cause those of us who want to see a complete change in Cuba policy to give up, however. Even though people like Senator Marco Robio (R-FL) continue to push for a complete return to a Cold War policy, the feelings in the nation are still strongly for normalization of U.S.-Cuba relations, and the pressure is still building to achieve that end.
The fact that the outrage generated by Trump and the Republican Party's misadventures in domestic policy, currently on the matter of health care, is likely to be reflected in the results of the midterm Congressional elections in November 2018 is also a positive factor.
So the push to end the blockade and the travel restrictions can, should, and will go on.
One field of action is in city and state legislatures. Starting last year, a number of municipal legislative bodies have passed, often unanimously or with overwhelming majorities, resolutions calling for full normalization of U.S. economic relations with Cuba. More such resolutions are in the pipeline.
Examples include: Hartford, Connecticut; Brookline, Massachusetts; Oakland, San Francisco, Berkeley, Richmond, and Sacramento (all in California). The Sacramento resolution, the most recent to pass, was approved in April 2017.
A similar resolution is now being debated in Pittsburgh, Pennsylvania, with many more such municipal resolutions in the pipeline.
At the state level, the Alabama state legislature has passed, unanimously, a strong resolution (back in March of 2016), and others are being considered by other states.
As well as such official legislative bodies, a large number of civic, scientific, and other non-government organizations have expressed themselves repeatedly and strongly for normalization.
One of the best things that could happen now, beneficial to the Cuban people and the U.S. economy, is for this promising pattern of municipal and state policy resolutions to become an avalanche, a tsunami of resolutions in deliberative bodies of every kind that would sweep the nation. Even though such bodies don't make foreign policy, they do exert pressure on the government and on Congress, and if they reach a sufficient volume, can also not be ignored by the corporate-controlled media.
This would be a fitting and effective response to Trump's anti-Cuba policy, and would give us the best chance we have seen in a long time to sweep away the offensive blockade and travel restrictions. It would be a fine way for those of us who understand the valuable role Cuba has played in world affairs to show our appreciation as well as materially impact our own government's policy.
How to proceed? In a valuable article in NACLA Reports earlier this year, Peter Miller and Rita Barouche provide a model or template of a resolution that could be tailored to use in the readers' home communities.
This model should be adapted to the specific interests and needs of each different town, city,  county, or state, of course. For example, if there are specific industries or other economic interests in a particular place, such as tourism, industrial, or farm production of specific types, these things can be directly incorporated into the "whereas" clauses of the resolution:  "WHEREAS  the economy of the city of [X] depends on the production and export of [Y], and WHEREAS Cuba has shown an interest in purchasing [Y] from U.S. providers, and WHEREAS current U.S. law impedes the sale of this product to Cuba on Credit…." And so forth.
Check out the model resolution from NACLA, which can be customized for consideration by your local council or legislature.
One mistake, characteristic of the U.S. left, which we must not make is to assume that only left-wing or progressive sectors of the body politic will be interested in this sort of effort, or that the arguments we make must be only ideological. U.S. business interests are on the opposite side of most of us on other matters, but their pecuniary motive for playing a constructive role in the Cuba situation should be understood as, objectively, a key part of the effort that is needed to end the injustice of the U.S. economic blockade of Cuba once and for all.
There should, therefore, be outreach to business as well as to labor, churches, and communities as one builds a local effort to get Cuba resolutions passed.
This is not a matter for ideological purism, it is a matter for practical and effective action on this vital matter for the people of Cuba and of the United States.