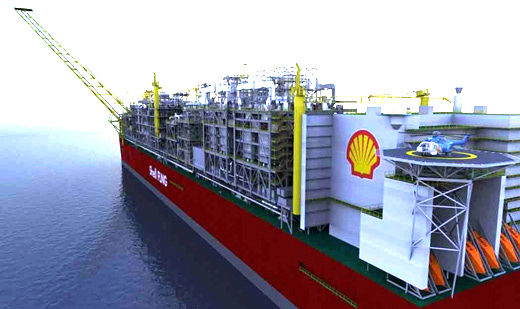 After Shell proved, through blunders and its infamous reputation, that it is not fit to drill in the Arctic, Aug. 17 brought news that the Obama administration had granted them approval to do just that. The troubling development came just days after President Obama announced he would visit Alaska to discuss the impact of climate change on the region. Now, as the oil corporation further destroys the already-disrupted Arctic sea ice, the problem of global warming can only grow worse.
The move is especially bewildering for many, as the president has declared Alaska to be "the frontlines of our fight against climate change." For a place of such importance, it hardly seems like an opportune time for the administration to greenlight a venture that will wreak environmental havoc, but that is what has come to pass. Even so, the approval has not gone unnoticed by activists.
Friends of the Earth climate campaigner Marissa Knodel said, "When Obama visits the Arctic this month, he must face the communities he is sacrificing to Shell's profits." Greenpeace executive director Annie Leonard added, "The president cannot have it both ways. Announcing a tour of Alaska to highlight climate change days before giving Shell the final approval to drill is deeply hypocritical."
In an official report, however, Greenpeace seemed to suggest that the brunt of the blame does not lie with Obama, but rather, with the greed-driven company that seeks to ravage the Arctic. They noted that the president "has used his executive power to show climate leadership before. Earlier this year, he vetoed the Keystone XL pipeline in response to a nationwide public outcry, demanding the U.S. no longer champion policies and projects that accelerate climate change.
"The world is watching Shell right now. [They have] a history of ineffective equipment. In 2012, one of Shell's Arctic rigs ran aground and became stuck in Dutch Harbor. The technology does not exist to effectively clean up an oil spill in the icy and unpredictable waters. This is a disaster waiting to happen."
The imbalanced and contradictory approach the Obama administration seems to be taking in regard to environmental matters is confusing. That has grown more so with today's news that the EPA, which was responsible for the recent mishap resulting in a large mine waste spill, has proposed new regulations aimed at cutting methane emissions by 40 to 45 percent (from 2012 levels) over the next ten years. The rules would apply to new or modified sources of oil and natural gas and require energy companies to find and fix leaks and take careful steps to limit emissions. And yet, experts seem to point out that this is not quite cause for celebration.
Up in the Arctic, when Shell starts breaking up ice in its exploration for oil, more methane will be released into the atmosphere – enough, perhaps, to render the curbing of emissions from other manmade activities a moot point. Merritt Turetsky, a biology professor at the University of Guelph, Ontario, remarked, "Permafrost carbon feedback is one of the important and likely consequences of climate change, and it is certain to trigger additional warming. Even if we ceased all human emissions, ice would continue to thaw and release carbon into the atmosphere."
Sierra Club executive director Michael Brune said, "Granting Shell the permit to drill in the Arctic was the wrong decision, and the fight is far from over. The people will continue to call on President Obama to protect the Arctic and our environment."
And the opposition to Shell's drilling is composed of more than just environmental activists. Hillary Clinton released a statement on the matter in the form of a tweet, saying, "The Arctic is a unique treasure. Given what we know, it's not worth the risk of drilling."
Brune added, "She's exactly right. Everything we know about dangerous oil drilling in the Arctic indicates it imperils a national treasure and is guaranteed to make our climate crisis worse. Allowing Shell to use unproven technology in the Arctic is a recipe for disaster and toxic to any climate action legacy."
Photo: AP