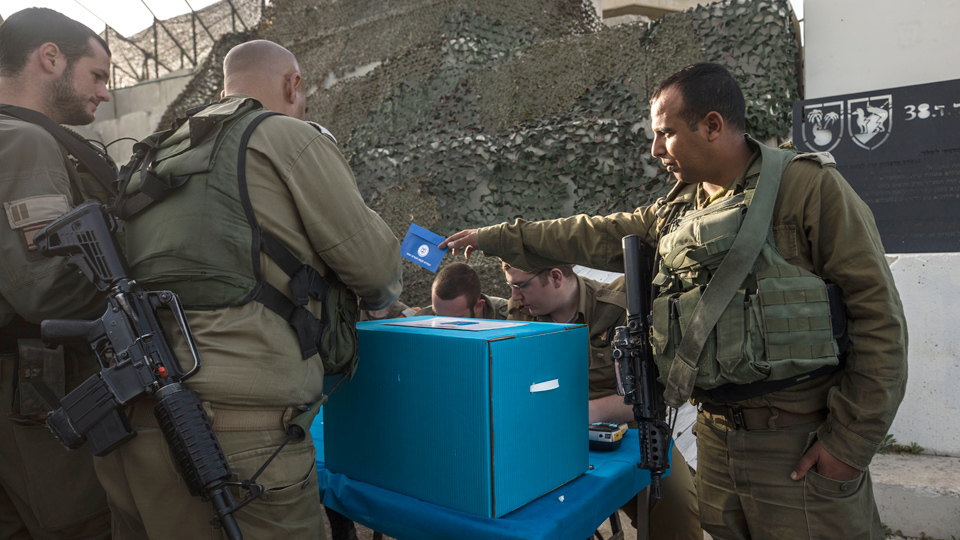 The corrupt, far-right Benjamin Netanyahu secured a unprecedented fifth term as Israel's prime minister on Wednesday morning, April 10, after more than 99% of the votes from the previous day's general election gave the right-wing and clerical bloc a 10-seat lead over the center, left and Arab parties.
Member of Knesset Ayman Odeh, leader of the Hadash-Ta'al alliance (a joint electoral list of two parties: Hadash and Ta'al) which won 6 seats in the election, thanked activist "Arabs and Jews, who believe in democracy, and all those who went out and voted despite incitement, hate and racist legislation." Odeh also expressed the hope that the Balad-Ra'am list (a joint electoral list of two parties: Ra'am and Balad) would defy the exit polls and pass the 3.25% electoral threshold and make it into the Knesset.
Despite a last-minute surge to the polls, Israel's election on Tuesday saw a historically low Arab turnout, with barely half of the community's eligible voters exercising their democratic right to vote for the 21st Knesset. With 99% of the votes counted, the turnout among Arab-Palestinian Israeli citizen's voters stood at 50%, marking an unprecedented low following calls to boycott the elections.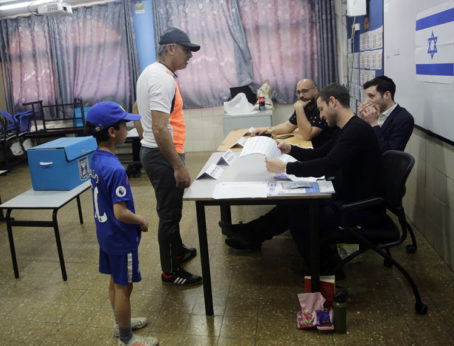 Hadash lawmakers on Tuesday afternoon proclaimed an emergency after prominent pollsters warned of what could be the lowest Arab voter turnout rate in the history of Israeli elections. Four years ago, in the previous elections for the 20th Knesset, 64% of Israel's voting age Arab population turned out to vote. In the last hours of that Election Day (March 17, 2015), Prime Minister Benjamin Netanyahu hysterically and infamously warned his right-wing supporters that "the Arabs are heading to vote in droves," even though their turnout was considerably less than the overall national average of 70%.
Hidden cameras stripped from Likud activists
Israeli police confiscated as many as 1,300 miniature digital cameras from Likud party election observers at Arab polling stations on Tuesday. According to Hadash sources, the Likud observers were caught red-handed in a number of Arab towns, including Sakhnin, Majd al-Krum, Nazareth, Rahat, Tamra and Jisr al-Zarqa.
Netanyahu defended on Tuesday the illegal presence of cameras saying, "There should be cameras everywhere, not hidden ones." When a reporter asked why he thought they were needed he said, to "ensure a fair vote." However placing cameras at a polling station is a criminal offense, police said. After their discovery, Central Elections Committee chairman Justice Hanan Melcer issued a directive prohibiting photographing or videoing voters inside polling stations.
Members of Hadash attacked the use of cameras. "The surreptitious smuggling of hidden cameras by the Likud into polling stations in Arab towns is an unacceptable and extreme violation of the secrecy of the elections and an attempt to deter Arab voters from actualizing their democratic right," said MK Dov Khenin. A Hadash-Ta'al list spokeswoman said, "The far right fully understands the power we have to topple those in power, so they illegally cross every red line in an attempt to disrupt the free, fair and secret casting of ballots to prevent the Arab citizens from voting. But we also understand the power we have, and today we are determined to go out to vote and nothing will stop us."