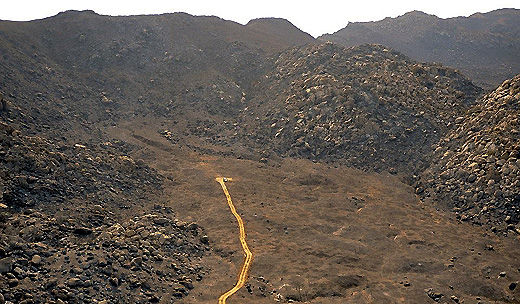 PRESCOTT, Ariz. (PAI) – The Fire Fighters and their Arizona affiliate are organizing a memorial observance and soliciting donations for the families of the 19 fire fighters from an elite squad who perished June 30 trying to halt an enormous, fast-moving blaze that destroyed Yarnell, Ariz., near Prescott in the state's northwest.
The public memorial service will be held Tuesday, July 9, 2013 at 11:00 a.m. (Pacific Time) in Prescott Valley, Ariz. Vice President Joe Biden will speak at the service. The memorial will be broadcast on several local Arizona stations, as well as live streamed on the Yarnell Fire Fighters web site.
The 19 were the elite Granite Mountain Hotshots crew of Prescott's Fire Department. All deployed last-resort emergency shelters, but the fire moved so fast the shelters did not protect them. A 20th member, who had yet to get to the fire line, lived.
"In the face of a tragedy of this magnitude, our focus remains with the families and our members," says IAFF President Harold Schaitberger. "We are all in mourning and doing what we can to help each other cope.
"The fire is now more than quadruple in size, as crews battle triple-digit heat and erratic winds in an effort to contain the blaze."
For additional information, visit the Yarnell Fire Fighters web site created to provide the latest updates on the 19 fallen fire fighters and the Yarnell Fire.
Photo: Granite Mountain fire shelter deployment site. Dozer line can be seen in contrast to the surrounding burned area. This dozer line was put in to retrieve the Granite Mountain Hotshots – this was not created during suppression efforts. Deployment site can be seen as slightly discolored area just beyond the end of the dozer line. Granite Mountain Hotshots Memorial Facebook page.