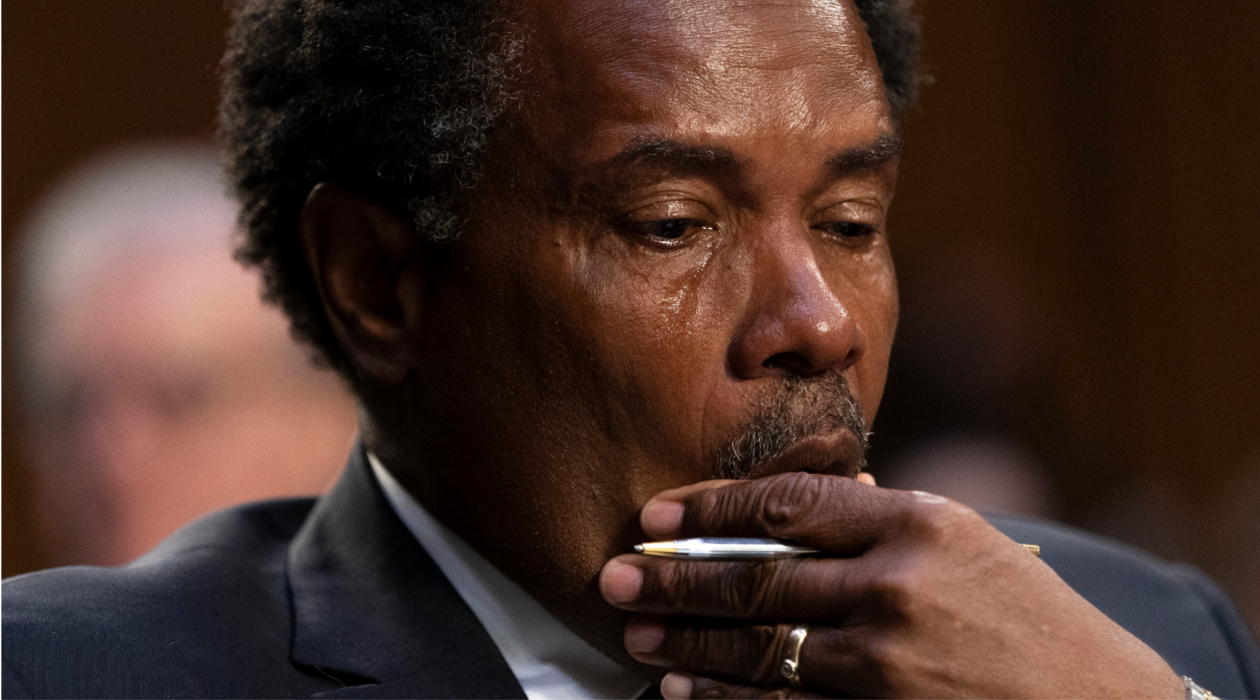 "Somewhere out there, a mom is hearing our testimony and thinking to herself, 'I can't even imagine their pain,' not knowing that our reality will one day be hers, unless we act now," trembled Kimberly Rubio through her grief.
Rubio's daughter Lexi was among 19 children and two teachers slaughtered at Robb Elementary School in Uvalde, Texas. Kimberly appealed to the U.S. Senate to act during an emotional hearing on June 8. Students, parents, and family survivors of the Uvalde and Buffalo, N.Y., massacres, joined her.
Garnell Whitfield, Jr., lost his mother, 86-year-old Ruth Whitfield, in the racist massacre in Buffalo. "What are you doing? You were elected to protect us," he told members of the Senate Judiciary Committee.
"Is there nothing that you personally are willing to do to stop the cancer of white supremacy and the domestic terrorism it inspires?" he asked. "If there is nothing, then, respectfully, senators … you should yield your positions of authority and influence to others that are willing to lead on this issue."
The demand to "do something" is sweeping a shaken nation. In response to a spike in mass shootings, over 300 anti-gun violence rallies will occur nationwide on June 11.
Thirty-five mass shootings have taken place since the Uvalde massacre. These tragedies come on top of the murder of 13 African Americans at a grocery in Buffalo by a white supremacist and daily killings in communities nationwide. The unspeakable loss of life has sparked massive grief, frustration, and outrage.
Pres. Biden, who visited Uvalde and Buffalo somberly and with measured rage addressed the nation June 2 on the gun violence crisis calling for banning military-style assault weapons, lifting immunity for gun manufacturers, and strengthening background checks.
The Democratic House majority passed legislation June 8 prohibiting the sale of semiautomatic rifles to those under 21-years-old, banning the sale of magazines holding more than 15 rounds of ammunition, and stricter regulations for the storage of guns at home. All but 13 GOP members voted against the measures and they are sure to die in the Senate.
The Republican Party—dominated by insurrectionists, white supremacists, domestic terrorists, and elected officials bought by the gun industry—is the obstacle to addressing the crisis. Instead, the GOP further deregulates weapons in states they govern and courts they dominate. They embrace open carry laws, arming teachers and citizens, and turning schools into militarized fortresses.
"You can't stop military-grade assault weapons," said National Education Association President Becky Pringle in response to the suggestion to arm teachers and train schools for active shooter drills. "It's not that schools shouldn't prepare to keep kids safe. But let us not be distracted from what must happen: passage of common-sense gun laws that a majority of Americans support."
Pringle vowed the NEA would continue to fight for comprehensive gun laws even if Congress passes limited legislation "because that's what we need."
But Republicans look out of step with most public opinion and could pay the price in the 2022 elections for their inaction. The GOP demagogically touts law and order, yet the policies they champion lead to the most extraordinary acts of lawlessness and heinous murders.
Many Americans, including the 70% who know someone affected by gun violence, are increasingly alarmed and see the issue linked to the right-wing assault on democracy. The gun industry is a crucial pillar of the extreme right-wing and fascist coalition, and the physical violence and threats it embraces are now a part of U.S political life.
Amid the daily carnage, anti-gun violence organizers and survivors see a shift in public opinion. An overwhelming majority, including gun owners, support reforming gun laws. Universal background checks, red flag laws, raising the age to purchase a firearm, and placing restrictions on or banning assault weapons are broadly favored.
A coalition of national and grassroots organizations, led by March for Our Lives, called the June 11 protests. Survivors of the horrendous 2018 massacre at Marjory Stoneman Douglas High School in Parkland, Fla., founded the group. Protests and lobbying organized by Moms Demand Action and Students Demand Action took place on June 6 and 8 in Washington D.C.
People from all walks of life have had enough and are speaking out. Besides parents and teachers, students in over 200 schools in 34 states walked out of class on May 26. At Oxford High School in Michigan, a walkout occurred where four students were gunned down last November.
Family survivors, mayors, celebrities, and sports teams, Golden State Warriors coach Steve Kerr, an outspoken survivor of gun violence, Boston Celtics coach Ime Udoka, retired Duke Basketball coach Mike Krzyzewski, a registered Republican, and U.S. Men's National (USMNT) Soccer Team coach Gregg Berhalter are demanding action. The USMNT signed a letter to members of Congress.
After meeting with President Joe Biden, actor Matthew McConaughey, a native of Uvalde, gave impassioned remarks imploring the Senate to act. McConaughey, a gun owner, said Americans are united mainly around legislative steps, despite political polarization.
Mass shootings, defined as four or more people injured or killed, exploded following 2005, when the ban on assault weapons expired. In 2021, there were 692 mass shootings, 66% higher than 2019, which recorded 417 mass shootings. So far, over 240 mass shootings have taken place this year.
As tragic as mass shootings are, they overshadow the daily carnage of gun deaths, hitting communities of color disproportionately. Altogether, over 20,700 died from gun violence in 2021, excluding suicides. Another 24,000 people take their lives each year with a gun, the highest rate of any country. Gun violence is the leading cause of death among children and teens.
The crisis of gun violence and inundation of firearms, including military-style assault weapons, plagues no other nation. Eighty-one million Americans own firearms, but there are more firearms than people. Gun sales have hit record levels in the past two years, with over 80 million firearms sold in 2021 alone.
The gun industry netted $3 billion in profits since the pandemic, and its greed is to blame for the wide availability of weapons and unprecedented lack of regulation of firearms. "Three manufacturers were responsible for producing more than 58% of pistols made from 2008 to 2018: Smith & Wesson Corp., Sturm, Ruger & Co. Inc., and SIG SAUER Inc," reported the Center for American Progress. "Similarly, three manufacturers were responsible for producing more than 45% of rifles produced from 2008 to 2018: Remington Arms, Sturm, Ruger & Co. Inc., and Smith & Wesson."
The industry has thoroughly corrupted the Republican Party, and states governed by the GOP have the weakest gun laws. Twenty-one states allow 20.7 million gun owners to carry concealed handguns without a license. The situation will worsen once the U.S. Supreme Court, dominated by a radical right-wing majority, as expected, strikes down New York state's gun laws restricting open carry. Similar laws exist in California, Connecticut, Massachusetts, and Maryland.
But public opinion favors sensible gun safety laws in response to horrendous events, including among gun owners. Combined with the surge of activism led by survivors' families, this may be the moment the tide begins to turn.