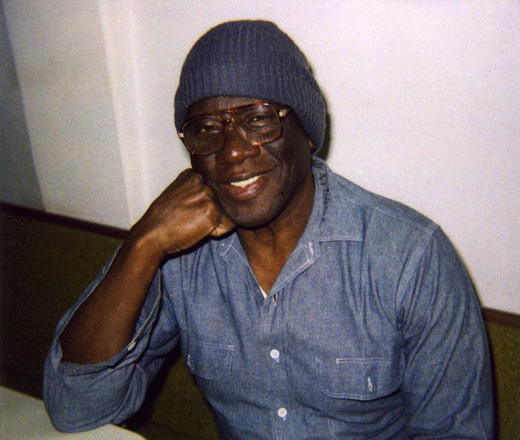 Seventy-one-year-old Louisiana prisoner Herman Wallace, who spent 41 years in solitary confinement, was released from prison on Tuesday night. Wallace was taken to a hospice in New Orleans where he died today.
U.S. District Chief Judge Brian Jackson denied a state motion seeking to stop him overturning Wallace's 1974 murder conviction in the death of a prison guard.
Three prison inmates — Robert Hillary King, Albert Woodfox and Wallace — were put in solitary confinement in Louisiana State Penitentiary, a.k.a. Angola Prison, after the 1972 killing of the guard. The inmates convicted of the slaying came to be known as the "Angola Three."
King spent 29 years in solitary confinement before his conviction was overturned and he was released. Wallace and Woodfox continued to deny involvement in the killing, claiming they were targeted for helping establish the Black Panthers at the prison in 1971 and setting up demonstrations for better conditions.
Amnesty International USA delivered a petition to Louisiana Governor Bobby Jindal, containing 65,000 signatures calling the men's solitary confinement inhuman and degrading.
"Tragically, this step toward justice has come as Herman has only days or hours left to live," said Amnesty Executive Director Steven Hawkins. "No ruling can erase the cruel, inhuman and degrading prison conditions he endured for more than 41 years."
Wallace's legal team released the following statement on Monday:
"Tonight, Herman Wallace has left the walls of Louisiana prisons and will be able to receive the medical care that his advanced liver cancer requires. It took the order of a federal judge to address the clear constitutional violations present in Wallace's 1974 trial and grant him relief. The state of Louisiana has had many opportunities to address this injustice and has repeatedly and utterly failed to do so.
"Mr. Wallace has been granted a new trial, but his illness is terminal and advanced. However, the unfathomable punishment of more than four decades, which Wallace spent in solitary confinement conditions, will be the subject of litigation, which will continue even after Wallace passes away. It is Mr. Wallace's hope that this litigation will help ensure that others, including his lifelong friend and fellow 'Angola 3' member, Albert Woodfox, do not continue to suffer such cruel and unusual confinement even after Mr. Wallace is gone."
The Louisiana State Penitentiary (LSP) is the largest maximum-security prison in the U.S., with about 5,000 inmates and about 1,800 staff. It is located on a former plantation and one of its buildings was the area where slaves were quartered.
Over the years there have been many scandals revealing the mistreatment and exploitation of LSP inmates for financial gain. The penitentiary has been the subject of several novels, films and songs.
From time to time there have been attempts at reforming LSP, usually after scandals were exposed, after prisoners organized for change or after riots broke out.
One of the more horrific aspects of LSP's problems was described in former inmate Wilbert Rideau's memoir "In the Place of Justice." He describes the inhuman situation that existed while he was there from 1961 through 2001: slavery was commonplace in Angola with perhaps a quarter of the population in bondage. Weaker inmates were raped, traded and sold like cattle. "The slave's only way out was to commit suicide, escape or kill his master."
Wallace and Wilcox arrived at LSP in the late 1960s and became active in the prison's chapter of the Black Panther Party, organizing petitions and hunger strikes to protest conditions at the prison. Prison guards were implicated as sanctioning and facilitating systemic sexual slavery at LSP.
On Thursday, Oct. 3, a West Feliciana Parish grand jury re-indicted Wallace for the murder of the prison guard.
In the early morning of Friday, Oct. 4, just three days after being released from prison. Herman Wallace passed away, at the Louisiana State University Medical Center in New Orleans.
Photo: Herman Wallace