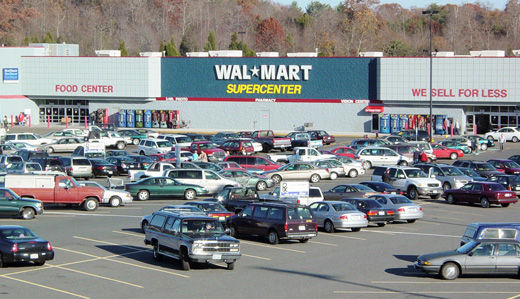 WASHINGTON (PAI) -To nobody's surprise, the U.S. Supreme Court will tackle the world's biggest sexual discrimination case, involving the world's largest private corporation, Wal-Mart.
In a Dec. 7 order, the justices said they would hear oral arguments next year on whether the female Wal-Mart workers can sue as a class. They set no hearing date.
The Wal-Mart case has been kicking around the lower courts since 2001. Betty Dukes has led approximately 1.2 million present and former female Wal-Mart workers who have alleged massive pay and promotional discrimination based on sex by the retail monster. Evidence in dispositions shows wide patterns of discrimination.
Wal-Mart has countered in lower courts that each of its stores has its own employment policy, and that therefore the women must sue the company one by one – an impossible task that would place them at huge disadvantage against the corporate monster.
Lower courts have ruled in favor of the women, saying they could sue Wal-Mart as a class, though the federal appellate court in San Francisco suggested the class might be split into two classes, one of present Wal-Mart workers and the other of ex-Wal-Mart workers. The actual case has yet to go to trial, due to Wal-Mart's delays.
In yet another indication of how Wal-Mart treats its workers, the retailer, known for its always low-wages, always-high health care costs and for forcing 46% of its workers and their families to use public health and medical services, announced the next day that it was cutting future Sunday workers' pay by $1 an hour, staring Jan. 1.
Earlier, Wal-Mart had said that starting next year, it would end contributions to its profit-sharing plan for workers, replacing them with 401(k) matches.
Company spokesman Greg Rossiter told Bloomberg News the retailer is eliminating the extra dollar an hour on Sundays to help curb labor costs. But Wal-Mart workers in Massachusetts and Rhode Island will escape the cut: State laws require the monster retailer to pay all workers time-and-a-half for working on Sundays.
The average Wal-Mart worker earns around $11-$12 an hour, according to Wake Up Wal-Mart, an organization formed by the United Food and Commercial Workers to spotlight abuses and anti-worker, anti-union attitudes. UFCW has been trying to organize Wal-Mart for years, and the firm has retaliated with at least 288 instances of labor law-breaking. Wal-Mart's CEO earns 2,500 times what the average worker makes, Wake Up Wal-Mart reports.
Photo: wikipedia commons