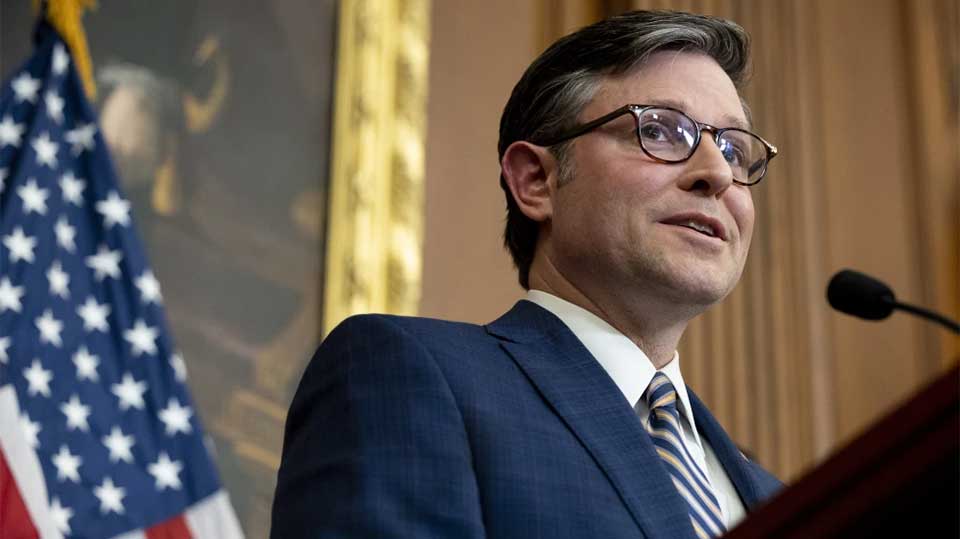 WASHINGTON—As Thanksgiving and the holiday season approach airplanes nationwide may have to take off and land with the guidance of frustrated and unpaid air traffic controllers, the nation's transport systems could be tied up, TSA workers and many others could be forced to work unpaid, and seniors will worry about their lifeline Social Security checks being cut off, among countless other possible disasters.
It's all because of the inability of the House Republican majority to do anything that even remotely resembles governing that the country's MAGA lawmakers could well force a government shutdown in just a few days. So-called Republican "moderates," who through silence and inaction against Trumpites for years have helped lay the groundwork for this crisis, have now forced their leaders to pull two money bills—creating the real possibility of a U.S. government shutdown at midnight on November 17.
That's unless the Democratic-run Senate comes up again with yet another temporary money bill, called a continuing resolution (CR), to keep the government going. Only if the House grudgingly agrees, thanks to Democrats going along, that disaster can be avoided by the end of this week. There seems to be no stopping right-wing MAGA Republicans who want to practice legislative terrorism by forcing poison pill amendments into a deal they could not win when the legislation originally came to a vote. They want cuts that the American people do not support and they see holding the nation hostage as the way to do it.
We're seeing a repeat of what happened at the end of September
With less than a week to go until the spending door slams shut, new House Speaker Mike Johnson, R-La., unveiled his latest CR, keeping the departments of Transportation, Housing and Urban Development, Agriculture, and Veterans Affairs funded through January 19. The rest of the government would be funded through February 2. It promptly got shot down by many of his fellow MAGAites.
Why? Because both CRs would keep funding going and the lights on at fiscal 2023 levels—the higher levels approved by the prior Democratic-run Congress for the fiscal year that ended last September.
That means no deep spending cuts in domestic programs such as food stamps and aid to education and no Mexican Wall, while the MAGAites want both. And no military aid to Israel and Ukraine, which Democratic President Joe Biden and the Senate Democratic majority want.
Practical effects of a shutdown overjoy the hard right-wingers and the corporate class. Its campaign dollars and dark money ads fund the House Republican MAGA majority.
The corporate class would cheer freedom from Occupational Safety and Health Administration inspectors and Wage and Hour Division personnel pursuing wage theft. Labor lawbreakers like Starbucks wouldn't have to worry about the NLRB. Treasury agents couldn't go after firms shifting profits overseas.
The already-understaffed IRS would be hamstrung in pursuing corporate and billionaire tax cheats. Johnson wants to cut it even more to shift the money to military aid to Israel.
Student loan processing and student loan applications would be halted, forcing borrowers to turn to higher-cost alternatives. The hard right would cheer at the suspension of food stamps, education aid, and women, infants and children feeding programs. The shutdown wouldn't be total, though.
Workers forced to toil with no pay
Just like the last Republican-engineered shutdown, "essential workers" such as air traffic controllers and Transportation Security Officers would be forced to toil without pay, and with no guarantee of back pay once the shutdown, a virtual lockout, ends. The military would serve without pay, too. Former Oval Office occupant Donald Trump closed much of the government for 35 days several years ago to try to get lawmakers to OK money for his racist Mexican Wall.
All this has left workers in limbo, government employee unions lobbying again to avert a shutdown and Senate Majority Leader Chuck Schumer, D-N.Y., warning against House Republican "poison pill" amendments that would doom a continuing resolution or any real money bill for agencies, in the Senate.
The Treasury Employees (NTEU) distributed a sample letter for its members to e-mail to lawmakers.
"Federal employees work and live in every part of the country and are proud to serve the American public. We work as accountants, contract specialists, law enforcement officers, safety experts, health care workers, park rangers, and more. We provide a variety of services that the American people rely upon each and every day," it says.
"However, there has been an effort by some to drastically cut funding for many agencies, harming their ability to meet their missions. Cutting these critical investments would have a devastating impact on the ability of federal employees like me to provide the vital services the American people rely on.
"Moreover, the threat of a government shutdown has real consequences, requiring agencies to redirect time and resources to planning for a potential shutdown and creating great uncertainty for employees. We worry about whether we will be able to report to work and be paid on time. My family and I depend on my paycheck…
"As my voice in Congress, I urge you to pass legislation that provides the necessary funding for agencies to meet their missions and keep the government open and operational."
Schumer warned the House Republicans about the impact, too.
"Over the next few days, Democrats will continue talking to Republicans about finding a path forward and avoiding a shutdown that both sides support, and I earnestly hope we can reach agreement sooner rather than later," he said on November 9.
"One thing is not going to change: The only way–the only way–let me say it a third time–the only way we avoid a shutdown is with bipartisan cooperation…just as it was true in September, and it will be true in the future.
"Learn from the fiasco of a month ago: Hard-right proposals, hard-right slashing cuts, hard-right poison pills that have zero support from Democrats will only make a shutdown more likely. I hope they don't go down that path in the week to come."