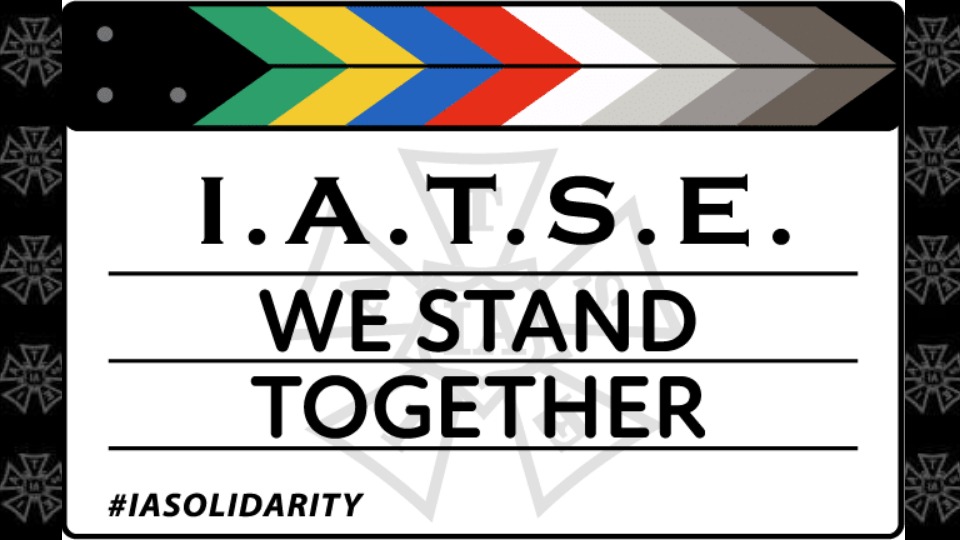 LOS ANGELES — One of the most powerful and wealthy TV-film industry associations, the Alliance of Motion Picture and Television Producers (AMPTP), has refused to make any counter-offers to the International Alliance of Theatrical Stage Employees' (IATSE) recent bargaining proposals. International President of IATSE Matt Loeb said, "We are at a critical juncture." The negotiations at this point in time are now stalled.
IATSE this week updated its membership on the contract negotiations. It was not good news. Management refuses to move on the union's core priorities such as improvised working conditions, streaming residuals, and a living wage. Management has made it clear: it will not be responding to any of the union's counter-proposals.
This action is a very dangerous and convenient stalling tactic by management. It is also an insult to the membership. Does management want a strike? Are they preparing for a lockout? Do they want a total shutdown of the industry? It appears that management is now focused on using its wealth and power to put pressure on the IATSE leadership and membership to accept a status quo contract designed by and for management. It will not work.
IATSE is united and its members are not backing down even as management is digging in, hoping to break the will of the union's membership. This week IATSE called for a strike authorization vote. The action is now fast and furious. A strike authorization vote could come as soon as Oct 1 with a decision one way or another by Oct 4. A nationwide strike authorization vote of yes, and followed by a strike, will shut down the entire industry.
Let's be clear. No one wants a strike, especially one of this magnitude. A strike will stifle the economy, hurt many members and their families, force the union to spend money to protect its membership, and result in worse relationships with the corporate side of the industry. But management is leaving the union members no other option. It's a last resort.
AMPTP is a mega-corporation and includes members such as Paramount Pictures, Sony Pictures, Universal Pictures, Walt Disney Studios, Warner Bros, studios like Netflix and Amazon, to name a few. In typical corporate arrogance, one industry insider made the comment that IATSE members "have it pretty good." Not often mentioned is the fact that management is looking at the bottom line. AMPTP has earned record profits. One of the most profitable sectors is streaming media.
If management forces a strike, IATSE will not back down. A historic strike will send shockwaves throughout the industry. IATSE has made a good faith effort to address outstanding issues. Management has decided to stall negotiations. They have forced the issues and the union has heard them loud and clear. A strike authorization is only the first step, but a powerful one. Let's see if management listens.