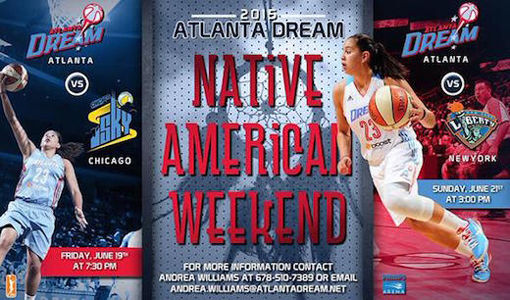 Canadian police find body of missing Metis woman
A twelve-day search for missing woman Danielle Nyland concluded Friday night, when RCMP found her body southeast of Shellbrook, Saskatchewan.
Danielle was last seen June 8. Her cellphone was found that day on the driveway of a rural property southeast of the town.
Her body was in a wooded area about 500 metres south of that spot, RCMP said in a press release.
Earlier in the day Friday, RCMP said officers had received tips from the public regarding Danielle and asked for anyone with more information to come forward.
Read more at: https://redpowermedia.wordpress.com/2015/06/21/rcmp-find-body-of-missing-metis-woman-near-shellbrook-sask/
Construction to resume for TMT, hula protest held
WAIMANALO, Hawaii – Construction is now set to restart on the Thirty Meter Telescope atop Mauna Kea amidst continued protest.
Watch the video report here.
The TMT International Observatory Board released a statement Saturday saying that construction on the controversial TMT telescope would resume after a two month work stoppage.
We contacted the public relations firm that issued the announcement, but were told no one was available to comment further.
Those who oppose the telescope were more than willing to voice their opinion after hearing the news.
Read more at: http://m.kitv.com/news/construction-to-resume-for-tmt-hula-protest-held/33703538
Study: Historical trauma plays role in youth gangs
Youth gangs on American Indian reservations and Canadian First Nations reserves are more recently established, smaller and less organized than urban youth gangs, leaving open the possibility that timely prevention and intervention could be successful, says Dane Hautala, a doctoral candidate in sociology at the University of Nebraska-Lincoln.
Read more at: http://indiancountrytodaymedianetwork.com/2015/06/15/study-historical-trauma-plays-role-youth-gangs-160716
American Indians bring back traditional lacrosse in Osseo tourney
Braids flying, sticks scooping, American Indian lacrosse players of all ages bring back a tradition that's more than a game.
At Corcoran Park in south Minneapolis recently, the scene looked just as it does in dozens of city parks every weekday summer evening. Boys' and girls' sports teams ran around chasing balls. Coaches shouted advice and encouragement. Parents sat on the sidelines armed with snacks and bug spray, chatting and watching their kids laugh, jostle each other and work up a sweat.
Read more at: http://m.startribune.com/variety/308561851.html
WNBA Atlanta Dream's Native Heritage Night with Shoni Schimmel, Jude Schimmel and more
The WNBA Atlanta Dream continued their Heritage series June 19-21 with games honoring Native American culture.
On Friday, the Dream narrowly defeated the Chicago Sky, 74-73, when in a thrilling final second, Angel McCoughtry secured the lead in a buzzer beater performance. Guard Shoni Schimmel, Umatilla, leads the team in assists and averages 7.8 points per game.
The performers included singer Rhonda Duvall, who sang the National Anthem; the Native Pride Dancers, who performed at half-time; and the women warriors Sister Nations Color Guard presented flags for the game opening. And Jude Schimmel received the Atlanta Dream Women of Inspiration Award.
Read more at: http://indiancountrytodaymedianetwork.com/2015/06/23/photos-wnba-atlanta-dreams-native-heritage-night-shoni-schimmel-jude-schimmel-and-more
Photo: WNBA's Atlanta Dream team hosts Native American weekend. (Shoni Shimmel/Twitter)