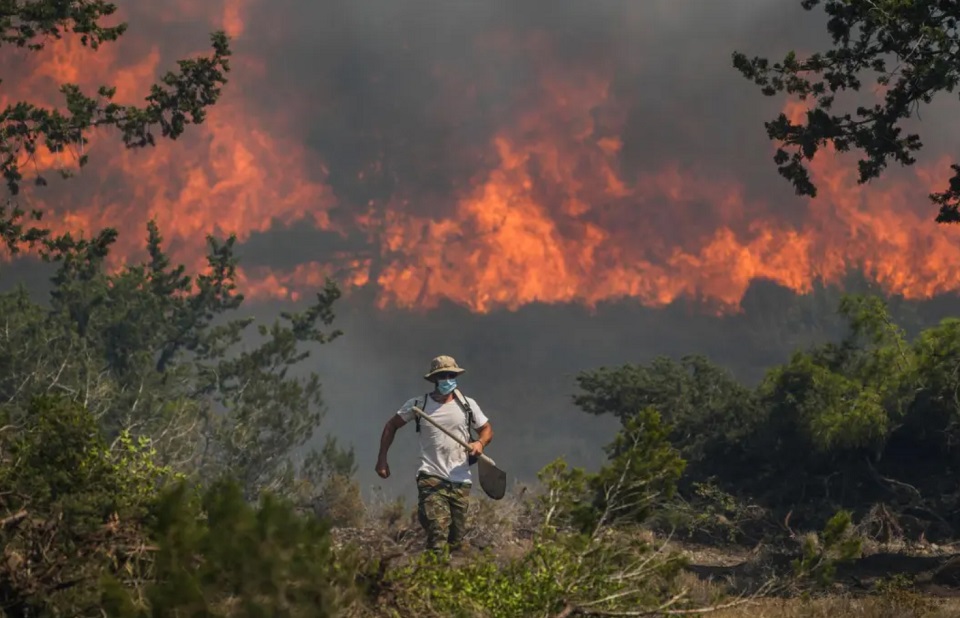 July is expected to be the hottest month experienced on Earth in 120,000 years – a temperature not felt by human civilization since the end of the ice age.
In a joint report published Thursday by the World Meteorological Organization, the Copernicus Climate Change Service, and Leipzig University, the temperature for the first three weeks of July averaged 62.51 Fahrenheit, breaking the previous record of 61.93 Fahrenheit set in 2019.
In parts of the United States, temperatures have risen above 120 degrees Fahrenheit. In Arizona, people have experienced life-threatening burns from falls on hot pavement, in California, inmates swelter as cooling systems fail, and in the Florida Keys, ocean temperatures rose above 100 Fahrenheit this week, the average temperature of a hot tub.
In Asia, which is responsible for 19 percent of the world's food and agricultural exports, prolonged heat waves are claiming lives and threatening food security as two major crops – rice and wheat – are at risk of failing.
The report adds that the heat in July has already been so extreme that it's caused fires around the world including in Italy, Greece, and Spain killing 40 people and spreading through 13 countries, while in Canada, the worst fire season in 34 years has led to the destruction of nearly 39-thousand square miles.
An analysis published Monday by the World Weather Attribution group, an international science and research team, found that recent heat waves in North America and Europe were nearly impossible without climate change. Researchers also found that this month's heat wave in China was 50 times more likely to occur in our current warmer world. All three heat waves were hotter than they would have been without the boost from global warming.
The World Meteorological Organization predicts a 98 percent chance that one of the next five years will be 1.5 Celsius hotter than average in the 19th century—1.5 Celsius is the agreed upon temperature rise limit that world leaders promised to avoid by the end of the century in the Paris Climate Agreement.
"Short of a mini-Ice age over the next days," said U.N.Secretary-general António Guterres. "July 2023 will shatter records."
This article was reposted from Grist.org.
We hope you appreciated this article. At 

People's World

, we believe news and information should be free and accessible to all, but we need your help. Our journalism is free of corporate influence and paywalls because we are totally reader-supported. Only you, our readers and supporters, make this possible. If you enjoy reading 

People's World

 and the stories we bring you, please 

support our work by donating or becoming a monthly sustainer today

. Thank you!