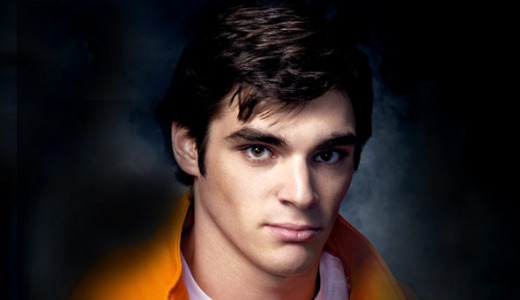 MINNEAPOLIS – Hundreds of young workers from all over America are gathering here today and will remain until Sunday at a Next Up Young Workers Summit sponsored by the AFL-CIO.
Demanding government action to create jobs, they are also discussing topics ranging from how to stop the attacks on the labor movement to how to fix the economy.
Some 800 participants, as they arrive today, are being polled via text message about their views on jobs and the economic situation of young people today. The results of the poll, being conducted by Lake Research Partners, will be released tomorrow.
Participants are texting their answers to questions that include, "Does the government need to take a larger role in the economy?" and "How concerned are you that a family member will be out of a job?" and "Is economic opportunity or economic security more important to you?"
Those at the summit can take the poll by texting POLL to 235246.
AFL-CIO Secretary-Treasurer Liz Shuler and U.S. Labor Secretary Hilda Solis will kick off the second annual Next Up Young Workers Summit this evening.
The gathering, which includes young workers, young union organizers and students, is part of the AFL-CIO's attempts, over the last two years, to reach workers under 35 years of age. Shuler has led that effort.
Well-known young performing artists will participate in the events this weekend.
Among them are actors Lucas Neff, of the Fox sitcom "Raising Hope" and RJ Mitte of the TV show "Breaking Bad." Neff and Mitte are members of the American Federation of Television and Radio Actors.
Neff has a history of active participation in labor struggles.
In March he joined actors Susan Sarandon and Tony Shalhoub in Madison, Wisconsin, for rallies that were aimed at Republican Governor Scott Walker's attack on union organizing rights.
"This is not the government of Scott Walker, this is not the government of the Koch brothers," Neff told the crowds in Madison. "This is the government of the people, by the people and for the people. And we the people will not be defeated."
Mitte, who has cerebral palsy, is active in the fight for increased funding to research and treat the disease.
Workshops, plenaries and caucuses for the conference, which is centered on a theme of "Educating, Empowering and Mobilizing Young Workers for a Just 21st Century Economy," will focus, conference organizers say, on building a vision for a new generation of working people in the country.
The current economic crisis is a key part of the agenda. Conferees hope to emerge with several new programmatic approached to strengthening the fight against attacks on union rights in various state legislative bodies and with some new proposals to help fix the economy.
Photo: R.J. Mitte as Breaking Bad's Walter White Jr. Mitte is a member of AFTRA and will be speaking at the Next Up conference.