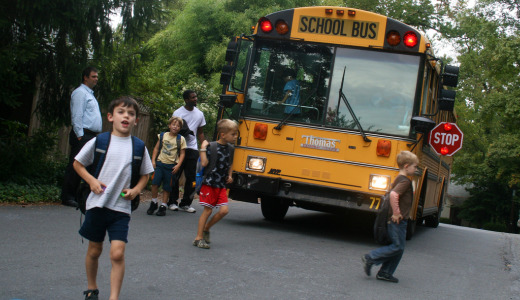 The Obama administration has sent Congress a "blueprint" for a new public education bill to replace the expiring 2002 No Child Left Behind law. It discards some of NCLB's much-criticized features, while retaining or adding others that teachers, their unions and other public school advocates oppose.
It projects federal support for educational equity, improving teaching and learning and making every student "college-ready." The devil, many say, is in the details.
Congressional hearings on the proposals opened yesterday with testimony by Education Secretary Arne Duncan. Leaders of the nation's two teachers unions will also testify.
The 41-page blueprint emphasizes eliminating disparities between schools in poorer and wealthier communities, and within schools.
Moving away from the NCLB focus on reading and math to the exclusion of other subjects, it calls for a "more complete" curriculum including science, history, the arts and other subjects. Addressing complaints that NCLB's standardized test focus has led states to "dumb down" their standards, the blueprint requires states to develop "college- and career-ready standards" for English language arts and math, with additional funding possible for groups of states to develop assessments in areas like science, history and foreign languages, and for English learners and students with disabilities.
Testing and other forms of assessment, Duncan insisted in a conference call with reporters on Monday, will focus "not just on absolute test scores but on growth and gain," measuring improvement over a period of time. The blueprint discards NCLB's widely criticized "adequate yearly progress" test-score standard, which led to labeling a third of the nation's 98,000 schools as "failing."
It talks of a new program to "support ambitious efforts to recruit, place, reward, retain, and promote effective teachers and principals and enhance the profession of teaching."
It requires states, "in collaboration with teachers, principals, and other stakeholders," to develop evaluation systems that identify "effective" and "highly effective" teachers and principals "based in significant part on student growth" along with other measures such as classroom observation.
Speaking of "fostering a race to the top," it uses what Duncan called a "carrots and sticks" approach that offers "rewards" for achieving "dramatic gains" in student achievement, and requires controversial "turnaround models" for lowest-performing schools. Three of the four "turnaround" models require closing the schools or mass firing the teachers and principal as happened recently in Central Falls, R.I. One of these involves turning the schools over to charter or other private operators.
Many public school reform advocates are up in arms over the green-lighting of privatization and mass teacher firings. In New York, the parent-community Alliance for Quality Education notes in its March newsletter that "there is little evidence that such practices work" and "charters do not have a track record of turning around low performing schools and have no transparency." The organization describes itself as "one of the lone and loudest voices for a long time advocating that the lowest performing schools need dramatic action to become successful," but says remedies must be based on "proven educational strategies."
American Federation of Teachers President Randi Weingarten, in a March 13 statement, said an initial review of the blueprint suggested that it "places 100 percent of the responsibility on teachers and gives them zero percent authority. "
Dennis Van Roekel, president of the National Education Association, said, "We were expecting to see a much broader effort to truly transform public education for kids. Instead, this blueprint's accountability system still relies on standardized tests to identify winners and losers. We were expecting more funding stability to enable states to meet higher expectations. Instead, this blueprint requires states to compete for critical resources, setting up another winners-and-losers scenario. We were expecting school turnaround efforts to be research-based and fully collaborative. Instead, we see too much top-down scapegoating of teachers and not enough collaboration."
Seeking to counter that criticism, Education Secretary Arne Duncan told reporters Monday that unlike past practices, "there will be shared responsibility. Not just with teachers, but principals, school systems, and even states. Everyone's going to be accountable for driving better results."
In a CBS interview Monday, Van Roekel said, "We want to make sure the policy matches the rhetoric."
Although the blueprint speaks of measuring student "growth," he warned, it still appears to rely on high-stakes testing.
Reiterating his criticism of the winners and losers approach, Van Roekel raised concern that the blueprint is "moving more and more funds" away from formulas that provide equitable federal funding across states. "We need to make sure all schools get adequate funds, not just a few winners," he said.
He expressed "total support" for Obama's and Duncan's reform intentions, saying they are "absolutely motivated by the right thing," and the union's access to education officials has been "wonderful." But he emphasized that involving teachers in reform is "absolutely essential."
A longtime activist with New York's United Federation of Teachers said it is urgent for progressive teacher unionists and supporters to come forward with dialogue and solutions to the complex problems facing schools. Otherwise, he said, "blame the parents" or "blame the teachers" frames the debate, and public schools and unions will be the losers.
The administration's education blueprint and transcript of Duncan's Monday conference call can be found here.
Photo: http://www.flickr.com/photos/wwworks/ / CC BY 2.0