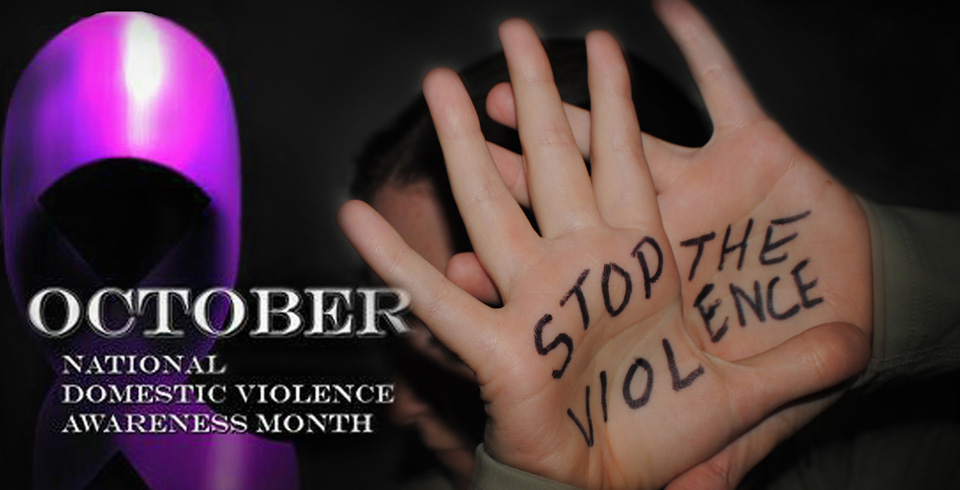 "In situations of captivity the perpetrator becomes the most powerful person in the life of the victim, and the psychology of the victim is shaped by the actions and beliefs of the perpetrator." So writes Judith Lewis Herman in her book Trauma and Recovery: The Aftermath of Violence – From Domestic Abuse to Political Terror.
Domestic violence, often involving alcohol or drugs, sometimes lethal weapons, and almost always unresolved anger management issues, is a problem of epidemic proportions in many parts of the world. One in three women on the planet will be raped or beaten in her lifetime. In the United States it is aggravated by the widespread availability of guns, making fatal what might otherwise have been events from which the victim might have recovered.
As we have seen in recent months, the antisocial emotions released in politics can be expressed in the public arena as assaults on women, children, the LGBTQ community, people of color, immigrants, Muslims, and more. Violence, and the threat of violence, is a powerful instrument of social control.
National Domestic Violence Awareness Month evolved from the "Day of Unity" held in October 1981 and conceived by the National Coalition Against Domestic Violence. The Day of Unity soon evolved into a week, and in October 1987 the first National Domestic Violence Awareness Month was observed. In 1989 Congress passed Public Law 101-112, officially designating October of that year as National Domestic Violence Awareness Month. Such legislation has been passed each year since.
Activists against domestic violence use the color purple to promote awareness, as in purple clothes and purple ribbons. The town of Watertown, N.Y., paints its fire hydrants purple in recognition of the month.
On September 30, 2016, the White House released Barack Obama's Presidential Proclamation on National Domestic Violence Awareness Month. During this month, Obama says, "we shine a light on this violation of the basic human right to be free from violence and abuse, pledge to ensure every victim of domestic violence knows they are not alone, and foster supportive communities that help survivors seek justice and enjoy full and healthy lives."
"Earlier this year," the President continues, "I announced a series of commonsense steps my Administration is taking to reduce gun violence, including work to renew our domestic violence outreach efforts. Building on the work of our Police Data Initiative, the White House is promoting smart approaches to collecting data on domestic violence offenses that balance transparency and accountability with victim safety and privacy. And victim safety should also be a priority in the workplace…. That is why I directed all Federal agencies to adopt domestic violence workplace policies and encouraged employers to do the same."
According to the Brady Campaign & Brady Center to Prevent Gun Violence, Harvard School of Public Health research has shown that the presence of a gun in the home is 7 times more likely to be used for homicide or assault than for self-defense. Victims of domestic violence are 5 times more likely to be killed by their abuser when a gun is at hand. A gun in the home also increases the incidence of suicide.
President Obama also has led on such legislative action as the Family Violence Prevention and Services Act, and the Affordable Care Act (Obamacare), "which ensures that most health plans cover domestic violence screening and counseling services at no additional cost. And the Violence Against Women Act, which was reauthorized in 2013, has enhanced and expanded protections to Native Americans, immigrants, lesbian, gay, bisexual, and transgender individuals, and victims who reside in public housing.
"If you or someone you know needs assistance," the President continues, "I encourage you to reach out to the National Domestic Violence Hotline, which recently engaged in its 4 millionth conversation with victims and survivors of domestic violence, by calling 1-800-799-SAFE, or visiting www.TheHotline.org."
Since 1996, the Hotline has served as the vital link to safety for anyone affected by domestic violence, responding to calls 24/7, 365 days a year.
The Hotline provides confidential, one-on-one support to each caller and chatter, offering crisis intervention, options for next steps and direct connection to sources for immediate safety. Its database holds over 5,000 agencies and resources in communities all across the country. Bilingual advocates are on hand to speak with callers, and translators are available in more than 170 different languages.
See activities for information on actions around the country that call attention to domestic violence.