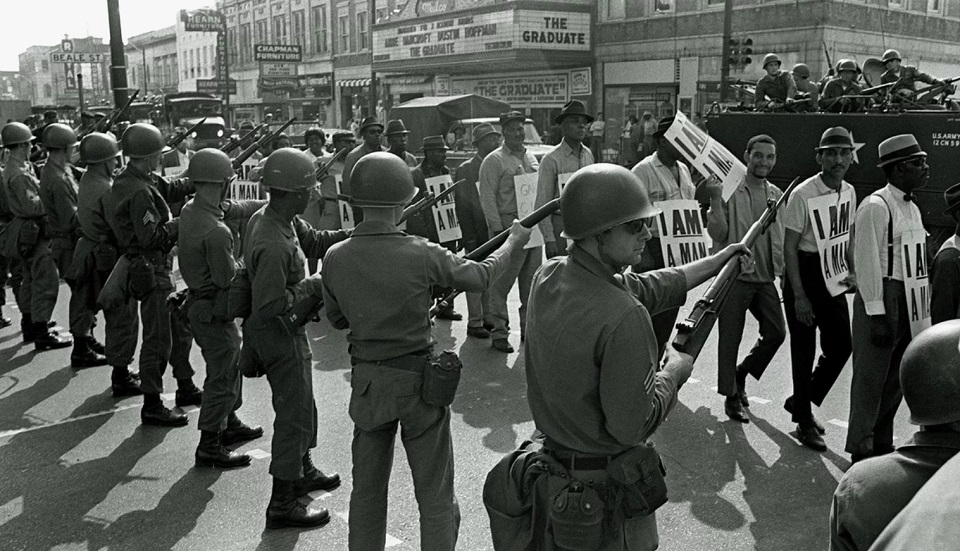 WASHINGTON —There was one big agreement by a panel of top Labor Department officials, union leaders, and rank-and-file Black workers: Unions are the road to a decent standard of living and good jobs for Black Americans and critical to the struggle to overcome the impact of centuries of ingrained racism in the U.S.
Conversely, added one panelist, Deputy Labor Secretary Julie Su, workers in right-to-work states—almost all Republican-run, though she didn't say so—finish at the bottom in pay, benefits, and safety on the job.
The department convened the panel on Feb. 21 to mark Black History Month and to shine a spotlight on workers of color who face continuing discrimination, legal and otherwise, on the job.
"The fastest way to the middle class is organized labor," said Biden administration Labor Secretary Marty Walsh, a Laborers Local 223 member from Boston who will leave that job in mid-March for a union post as executive director of the National Hockey League Players Association. Better labor laws would help.
"But we don't have strong labor laws because we don't have enough strong labor people in Congress to pass those laws," Walsh admitted.
There are other ways to strengthen unions, Su, who is in the running to succeed Walsh, pointed out. One, included in the three big laws the 117th Congress approved, is to condition federal dollars on investing in employing workers from underserved communities of color.
"There is $2 trillion in investments in jobs programs" in those laws, Su pointed out. "Many of those are in the Southeast," still home to half the nation's Black population, and the most union-hostile—and anti-Black—section of the U.S.
The jobs programs in the Inflation Reduction Act, the American Recovery Act, and the infrastructure law all have requirements for employing workers of color, offering federal contracts to businesses employing them, or both, the panelists said.
And, added AFL-CIO Secretary-Treasurer Fred Redmond, federal law should ban contracts from firms "which engage in union-busting."
Republicans weakened Build Back Better
One panelist brought up the fact that the original version of one of those laws, the Build Back Better Act, included a $15/hour minimum pay requirement for child care and home health care workers, with funds to pay for it. Left unsaid: United Republican opposition, plus two key renegade Senate Democrats, forced those sections out of the final legislation. All the Republicans were whites, from the South and Plains states.
Still, conditioning federal dollars on serving underserved communities, plus Redmond's proposed union-buster ban, would be a change from the original labor laws of the 1930s, including the National Labor Relations Act and the Fair Labor Standards Act.
Those two laws set minimum wage and overtime pay standards said Redmond whose family, like many Blacks in the Great Depression, migrated from the Deep South to Chicago's South Side seeking both better jobs and to escape racial repression.
But the NLRA and FLSA excluded workers who were overwhelmingly Black—agriculture for men and home care and domestic work for women—or brown (farming).
Service Employees Secretary-Treasurer April Verrett, also a South Side native, raised a problem: You can organize all you want, and set conditions for federal contracts all you want, but as long as bosses hate unions—and carry out that hate during organizing drives and afterwards—progress will be stunted.
"We cannot take a look at what happens in the private sector and celebrate change there when not one of those workers has a union contract," she said, referring to Starbucks Workers United's campaign to organize the coffee company's stores nationwide.
The Starbucks workers, who are mostly workers of color, young, female, or combinations of those characteristics, demanded CEO Howard Schultz sit down and bargain with SWU members from the 280 stores which have unionized.
Schultz finally agreed and set a short window for bargaining. Workers posted their aims publicly on the Internet. So Schultz had his bargaining team, led by their union-buster lawyer, walk out of each of two sessions with the workers after five minutes—and without even waiting for the workers' presentations.
That's where strong federal labor law can make a difference, the panelists said. Crystal Barksdale, a home healthcare worker from North Carolina, used the minimum wage as an example. The Fair Labor Standards Act excludes home care workers like her, an SEIU member, from its coverage, a residue of ingrained racism.
As a result, SEIU has aided and promoted the "Fight for $15 and a Union" campaign among low-paid, exploited home health care workers, fast food workers, adjunct professors, and other exploited classes, many majority workers of color like her.
"You don't understand the history of the country until you walk it in the street," Barksdale said.
The entire session, part of DOL's Good Jobs Initiative, is here:
People's World has an enormous challenge ahead of it—to raise $200,000 from readers and supporters in 2023, including $125,000 during the Fund Drive, which runs from Feb. 1 to May 1.

Please donate to help People's World reach our $200,000 goal. We appreciate whatever you can donate: $5, $10, $25, $50, $100, or more.