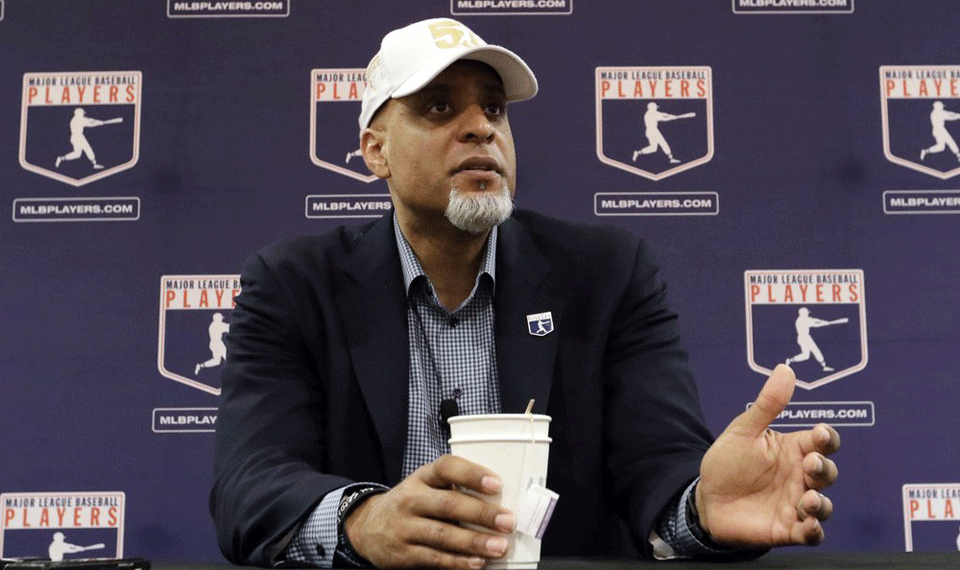 Will there be a season, or won't there be a season?
It's the urgent question—almost heartfelt plea for divine intervention–hanging over all baseball fans as June double-times it toward July; the initially projected month to restart the 2020 Major League Baseball season.
As of now, the chances of us seeing live baseball are 50/50.
But don't blame the players, remember they're union members, too. The full weight of a canceled 2020 season, and bad faith collective bargaining, falls squarely on the shoulders of the league and clubs.
Yes, the labor peace barely holding professional baseball has been stretched to the limit, and current negotiation sessions have been….contentious to say the least, but can you blame players for wanting their fair share of pay and profits? Given the sticky COVID-19 conditions they'd find themselves in for a mishmash season?
For the past few weeks, the league and MLB players association have been locked in talks discussing the length of the 2020 season and the amount of prorated pay the players would receive. The league put forward three separate proposals, and the union rejected all three. They were bad proposals, the clubs were crying poverty, and both sides were about $1 billion apart in guaranteed salaries for all MLB players.
Here's a simplified version of how the three league proposals looked like:
The League: Ok, we (the league) will give you the players (union) two bags of three apples for the season…six apples in total. 
The Union: We want our full 12 apples, as expected and discussed in the March 26 agreement.

The League: Ok, how about this: three bags of two apples? 
The Union: It's the same thing… six apples…no. 
The League: Ok…Ok… here's our last offer: One basket of six apples, no bags. 
The Union: (Leaves table)

MLBPA lead negotiator Bruce Meyer said in a letter to MLB deputy commissioner Dan Halem: "Given your continued insistence on hundreds of millions of dollars of additional pay reductions, we assume these negotiations are at an end."
With the weekend breakdown, union chief Tony Clark released a statement, saying: "It, unfortunately, appears that further dialogue with the league would be futile. It's time to get back to work. Tell us when and where."
As expected, MLB responded with accusations of the union not negotiating in good faith, and referenced the March 26 agreement that called for full prorated salaries, but did not obligate teams to play in empty stadiums, sticking to their plea of huge financial losses without fans buying tickets and attending games.
"The MLBPA's position that players are entitled to virtually all the revenue from a 2020 season played without fans is not fair to the thousands of other baseball employees that clubs and our office are supporting financially during this very difficult 2020 season," the commissioner's office said in a statement. "We will evaluate the union's refusal to adhere to the terms of the March agreement, and after consulting with ownership, determine the best course to bring baseball back to our fans."
All of this adds fuel to the potential 2021 spring training owner lockout of players, once the current collective bargaining agreement expires, Dec. 1, 2021.
That was over the weekend, though. As far as union contract negotiations go, anything can happen once each side walks away from the bargaining table.
On Tuesday, June 16, MLB sent the players' union a proposal for a 60-game season at full prorated pay to the players' union, according to sources speaking with ESPN. 
Let's be clear, though: There is no done deal. Nothing has been agreed to, despite what you might see on social media. Following the initial reports of a new proposal being set to the union, the MLBPA's communications department tweeted: Reports of an agreement are false.
This is just a glimmer of hope that talks between MLB Commissioner Rob Manfred and Clark have cooled down.
Under the proposal, the season would start July 19, with a 60-game slate, 10-days off built-in, and an expanded postseason playoff format.
Manfred released a statement confirming that he and Clark met Tuesday, saying:
"At my request, Tony Clark and I met for several hours yesterday in Phoenix," Manfred said Wednesday. "We left that meeting with a jointly developed framework that we agreed could form the basis of an agreement and subject to conversations with our respective constituents. I summarized that framework numerous times in the meeting and sent Tony a written summary today.
"Consistent with our conversations yesterday, I am encouraging the Clubs to move forward, and I trust Tony is doing the same."
A simple framework is good. Means there's room for improvement…as long as cool heads prevail—Club owners, we're looking at you.
The union has stayed mum on this latest update, and called together its eight-person bargaining subcommittee, with several players seeing this as just another proposal to bargain with at the table.
This reporter is cautiously optimistic, but like with everything else right now, only time will tell where we end up.