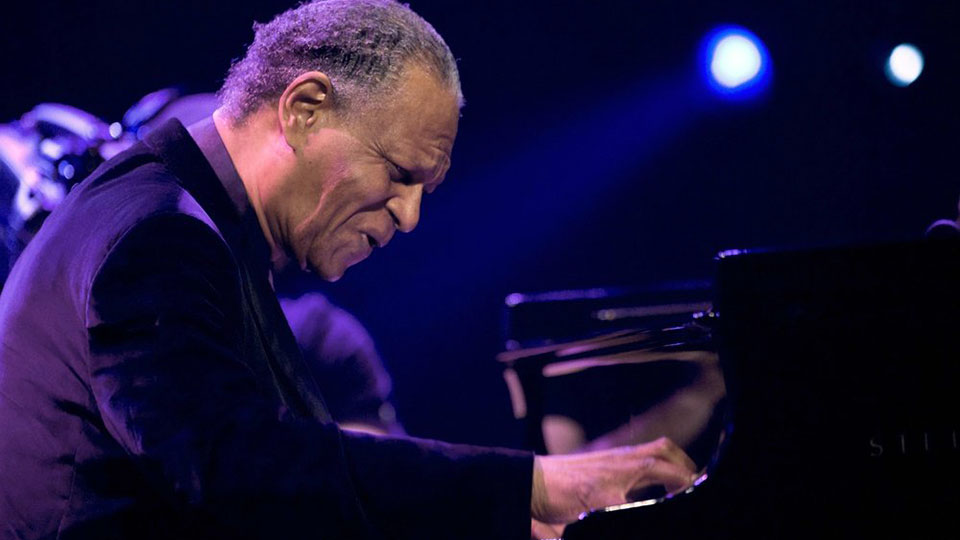 McCoy Tyner, the groundbreaking and influential jazz pianist and the last surviving member of the John Coltrane Quartet, has died. He was 81.
Tyner's family confirmed the death in a statement released on social media on March 6.
"It is with heavy hearts that we announce the passing of jazz legend, Alfred McCoy Tyner. McCoy was an inspired musician who devoted his life to his art, his family and his spirituality," the statement read. "McCoy Tyner's music and legacy will continue to inspire fans and future talent for generations to come."
Tyner was born in Philadelphia on Dec. 11, 1938. He eventually met Coltrane and joined him for the 1961 album "My Favorite Things," a major commercial success that highlighted the remarkable chemistry of the John Coltrane Quartet. The album was inducted into the Grammy Hall of Fame in 1998.
The quartet would go on to release more revered projects, becoming an internationally renowned group and one of the seminal acts in jazz history.
Tyner found success apart from the John Coltrane Quartet, releasing more than 70 albums. He also won five Grammy Awards.
In 2002, he was named a Jazz Master by the National Endowment for the Arts.
"It's difficult to comprehend the magnitude of McCoy Tyner's innovative contributions to music," said Blue Note Records President Don Was. "As a leader and sideman, he recorded dozens of monumental Blue Note albums and has played a major role in shaping the character of our catalog. As an artist, his sense of harmony and rhythm has been pervasive—Mr. Tyner's signature is forever imprinted upon the musical vocabulary of generations to come.
"It's impossible to express how important McCoy was and always will be to our music. The amount of beauty he gave the world is simply staggering, from the tremendous body of work he created as a member of John Coltrane's Classic Quartet to McCoy's own magnificent albums for Blue Note, Impulse, Milestone, Telarc and more. His deep influence on nearly every jazz pianist to emerge over the past 60 years is immeasurable."
In an interview with Jerry Jazz Musician, when asked in 2001 about what he felt was the greatest reward of playing on A Love Supreme (considered John Coltrane's defining album), Tyner had this to say:
"To put it simply, it was the fact that I played in a great band. Also, the fact that we functioned like one person. It wasn't like we were four guys on stage doing his own particular kind of thing. In other words, it had to be in relationship to the total. To me, it's a wonderful way to not only think, but behave. I think to create civility in life and society itself, to think of yourself in relationship to other people. What you do, may affect someone else. We have to be conscious of that, that we don't function by ourselves. When you get in a situation where everyone is thinking democratically, thinking in terms of what is played and how it affects you and how your response to it affects those around you."
Hundreds, perhaps thousands of comments appeared on social media from musicians of all ages and from around the world, as well as tributes from admirers, jazz publications, high school friends and family members.
Chick Corea, jazz pianist/electric keyboardist and composer of such jazz standards at "Spain," posted this on his Facebook page:
"Since I first heard him with the John Coltrane Quartet in the early '60s, McCoy Tyner has inspired me tremendously. He helped me shape the way I approach the piano. I'm lucky that I got to know him as a friend and am saddened at his leaving us. I will certainly miss his beautiful presence.
"I spent so many nights in the audience at the Half Note and at Birdland in NYC listening to McCoy complement and play alongside John [Coltrane], Elvin [Jones] and Jimmy [Garrison]. This was some of the best music education I ever had.
"I retain such pleasurable memories of the few times that McCoy and I shared duets on 2 pianos. So exhilarating!
"No doubt the music world will miss him – – and no doubt we will always remember and revere him for his immense contributions to Music and to the art of the piano.
"I send my and Gayle's condolences to the Tyner family.
"And I send my love to McCoy on his journey forward."
McCoy Tyner's brother, Jarvis Tyner, posted this on his Facebook page:
"Today is a very sad day for me, my family, and millions of people across this globe.
"My brother, the great McCoy Tyner, passed away this morning. He was 80.
"McCoy was a Jazz genius. To paraphrase the late John Coltrane, everything McCoy played was beautiful. He was one of the greatest musicians of all time. His professional legacy: 77 albums 4 Grammys and countless other awards, honors, and a fan base on every continent. McCoy was a prolific composer and dynamic performer whose inventive style, incredible technique and execution were emulated by aspiring musicians all over the world.
"For me, above all, he was my older brother and my hero. Despite our humble beginnings, or perhaps because of them, he surpassed all barriers to achieving greatness.
"To his loving wife, Aisha, and his heroic son Nerudeen, nieces, nephews, grandchildren, and in-laws, my deepest condolences. Let his memory be our inspiration."
Associated Press and People's World's Barbara Russum contributed to this article.