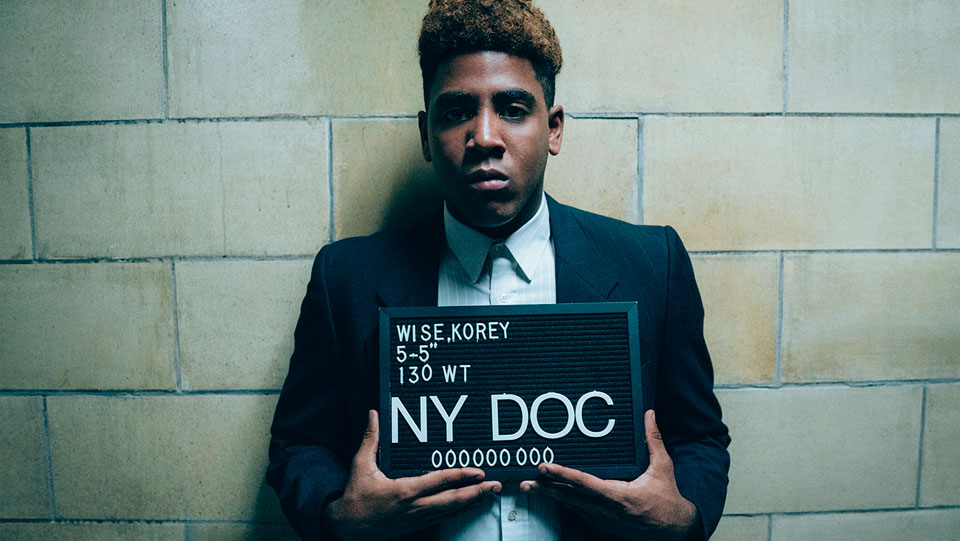 "It's no longer about justice it's about politics…And politics will do whatever it has to do to survive."
Thirty years ago, at 10:15 p.m., on the night of April 19, 1989, five teenage boys of color—Antron McCray, Yusef Salaam, Korey Wise, Raymond Santana, and Kevin Richardson, were rounded up by police.
Inside the police station, New York detectives beat them, starved them, and finally coerced all five into giving false video testimony and written statements for a crime they didn't commit.
The headlines read: "Nightmare in Central Park: Teen wolfpack beats and rapes Wall Street exec on jogging path."
For the "Central Park Five"—-as nicknamed by the media-—it was a nightmare. A nightmare which to this day continues to haunt people of color: Police brutality and racism.
In the new four-part, Netflix drama When They See Us, writer/director Ava DuVernay brilliantly chronicles the wrongful conviction and imprisonment of the five teenagers, whittling down the story to focus solely on them as individuals, their families, and the long-lasting trauma faced by all those wrongly accused.
DuVarney's storytelling approach is intimate, breaking away from the standard Ken Burnsesque dramatized documentaries. Made all the more powerful by the talented performances across each episode, crisscrossing seamlessly between the actors playing the boys and men.
A simple title card fades away and we begin to meet the boys in the first episode. There was no lengthy introduction or backstory. We jump into a scene where teenagers are, well, being teenagers; talking Yankees baseball with their blue-collar dad, checking their hair in car mirrors—a typical night out on the town in Harlem.
Little by little, the group of teens grows as they head towards Central Park, calling on everyone they know to join in. There's laughter, hip-hop music, and a general upbeat feeling. The park scene cuts into a fight taking place followed by police sirens, shouting, and the patter of sneakers and standard-issue black boots. For the rest of the episode, we see jarring scenes of the boys—no parents or attorneys present—being harassed and brutalized by detectives. Meanwhile, we watch as prosecutor Linda Fairstein (Felicity Huffman) pulls together the loosest connections, including changing the timeline of events, in order to get a high-profile case and conviction under her belt—it was convenient to pin a crime on African Americans and Latinos.
The next three episodes follow the two trials and convictions that land all five teens in prison for a varying number of years, and how their convictions were vacated in 2002. It is worth noting the fourth episode devoted much of its time telling the story of Korey Wise, the only one of the five sentenced as an adult, and who ends up spending the longest time behind bars.
It is utterly devastating watching Wise (Jharrel Jerome) grow into adulthood behind bars. Jerome delivers a masterful performance as Wise and was able to use his expressions and body language to truly capture the fear and trauma experienced by someone forced into years of isolation. Always grappling with the reality he may never go free—indignant in the face of admitting to a crime he didn't commit, coupled with the murder of his closest family member, Marci Wise, his transgender sister kicked out of the family home for wearing women's clothes, while behind bars.
In episode three, we see the focus on the four men who emerge from juvenile detention, and the challenges faced as they try to re-start their lives as ex-felons and registered sex offenders.
The real emotional pull here comes from the dynamics between them and their families—who have kept on living. We see the tense and fractured relationship between Yusef's mother Sharone (Aunjanue Ellis) and Kory's mother Delores (Niecy Nash), with each of them viewing the other's actions on behalf of their sons as selfish.
Antron McCray's reconciliation with his absent father (Micheal K. Williams) comes after years of resentment, when Antron tearfully places his now terminal ill father back into his bed, kisses him on the forehead and walks away.
And for Raymond Jr., his loyal father's (John Leguizamo) marriage to a younger woman, and inability to get back on his feet lead him down a dark road towards drug dealing and another round of imprisonment.
All four find it hard to move on, and only two, at first, seem to be making it by…barely.
As the scene between Yusef and his barber put it: "Once they got you, they keep you."
Art Imitates Life
The media backlash against the "Central Park Five" was quick with its accusations and gave a guilty verdict before any trial began.
DuVarney did well by letting those present then speak for themselves once again.
In particular, that of our now-President Donald J. Trump.
In a scene between Yusef's mother Sharone and a family friend, Donald Trump can be seen in the background giving a T.V. interview about being Black in America. This coming right after his full-page ad calling for the death penalty for all five teenagers.
The dialogue between the two is simple:
"When is the white man going to get a break in this country?" asks Sharrone's friend.
"Oh, shut up with that…We need to make sure we keep that bigot off the T.V."
While not overtly political, the series brought politics to us just by showing recordings of the past.
Images and soundbites without a historic dateline could have been ripped from today's headlines.
"You'd better believe I hate the people who did this," Trump says during an actual press conference that's shown on television while one of the mothers of "those people" is watching. And it is no different to what he is saying today on the steps of the White House.
Each episode will you make cry, give you feelings of discomfort, and will sit with you long after you've turned it off.
And its impact is far-reaching.
Former prosecutor Linda Fairstein, who oversaw the entire frameup, was forced to resign from several non-profit boards, as public outcry against her role in the case grew following the series release—justice delayed, but still karmic justice.
Overall the entire series is a harrowing drama, well written, well performed, and gives further relevance to the realities of injustice in law enforcement.
Director: Ava DuVarney
Starring: Asante Blackk, Caleel Harris Ethan Herisse, Jharrel Jerome, Marquis Rodriguez, Jovan Adepo,  Chris Chalk, Justin Cunningham, Freddy , Stephanie Blake. Kylie Bunbury, Aunjanue Ellis, Vera Farmiga, Felicity Huffman, John Leguizamo, Niecy Nash, Michael K. Williams