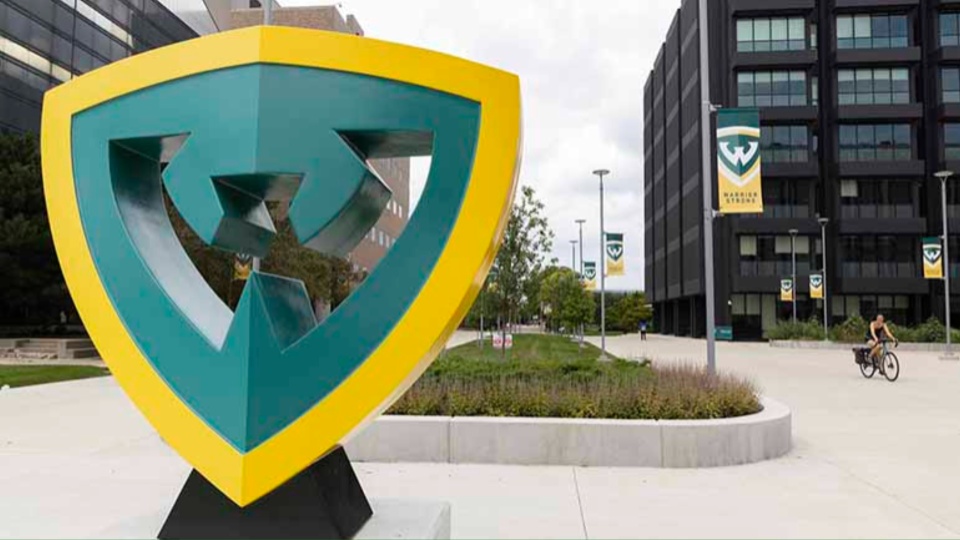 DETROIT—Nearly seven years ago, Detroit Free Press columnist Mitch Albom famously challenged the notion of "safe spaces." His frustration was focused solely on college campuses that supposedly promoted safe spaces, which allegedly allows for "uncomfortable" comments by people of color but not white people. Albom's position was that "the idea of spaces so 'safe' you hear nothing you don't like will quickly disappear with the cap and gown." He reduces the problem—as so many others have—to entitlement, suggesting that such "coddling" at school will result in criticism, being laughed at, or (somehow the worst of the three) being fired.
It probably comes as no surprise that Albom has been known to write about the decline of customer service in the food industry with an early version of "nobody wants to work" rhetoric, but what is perhaps most striking about his article on safe spaces is that he does note "sexual assaults" as being a part of this supposed safe space culture. Also, of no surprise, is how he immediately pivots later into a dismissive "college can be challenging" compromise, as though he was thorough in his representation of the anti-entitlement (indeed, for younger generations) audience and their views.
Although he is right to be skeptical, his cynicism misses the main criticism entirely: The true irony of safe spaces is that college campuses are the one place they are ensured to not exist.
The 2016 explosion in the establishment of "safe spaces" happened as Trump was approaching power and the truth of the college campus started to show its face unabashedly. In fact, safe spaces as a response to such overt racism and indifference toward sexual assault makes sense considering so many other avenues—whether legal or academic—had remained ineffective for so long.
Rape and sexual assault are treated as any other crime on campus, yet they occur twice as likely as robberies do for women, and 1 in 4 women experience some form of non-consensual sexual contact since enrolling. Trans and non-binary people face even higher exposure, with 47% of trans people having reported experiencing sexual assault on campus.
Although there are laws against rape, people—especially students—are hesitant to go to law enforcement and others in authority positions for fear that they will be not believed, dismissed, or even further assaulted, as is so often the case with police. Also of note is the long, racist history of who can and cannot be charged with rape.
Given this difference between the crime of rape and the act itself, we can better understand how such violence is easily perpetuated. Consider the countless cases of assault where an athlete or coaching staff was protected while the assault itself was questioned: There have been high-profile cases at the University of Michigan, Ohio State, Penn State, Michigan State University, Louisiana State University, and Baylor University to name only a few in the last decade, some of which began well before that.
All under the banner of a football team, under the rabid monochromatic school spirit, sexual assault has become a subcultural norm for college living, being disavowed and repressed should it threaten the institution's good name—or winning record.
Going back to the supposed safe spaces that such liberal havens promote, the real difference between protecting students in 2016 and in 2023 seems less of a failure and more one of reconciliation—which is to say nothing less than students have started to do what faculty, administrators, deans, politicians, parents, etc. have failed to do.
Institutional betrayal
The wave of graduate student organizing that began earlier this year has aimed to tackle this very problem on many campuses. One such group has been the Graduate Employees' Organizing Committee, or GEOC, at Wayne State University in Detroit.
In late 2019, graduate students in Wayne State's English Department started collecting stories about one professor in particular, Barrett Watten, known in the poetry world and at Wayne State for his aggressive tendencies. These stories were about both sexual and verbal harassment. The earliest story of Watten's harassment shared publicly is from Marjorie Perloff, a professor at Stanford University, that took place in 1985.
The stories continue through 2019, including allegations of yelling and berating students and colleagues, silencing students and women in the classroom for speaking up against misogynistic comments, making sexual comments towards students in class, pressuring graduate students to participate in inappropriate social interactions outside of professional settings, making violent physical gestures toward graduate students and faculty, inappropriately touching graduate students against their will, and stalking students.
Watten started working at Wayne State back in 1994, and according to the work done by these graduate students, fellow scholars and faculty members were aware of his history of harassment toward students. According to one source, English Department leaders encouraged graduate students to work with Watten, even knowing his reputation. They say that Wayne State thus failed to create a university free from the harm perpetuated by Watten for over 25 years.
In 2019, Wayne State commissioned an independent investigation that resulted in Watten being found to have committed sexual harassment, engaged in inappropriate communications with, and acted with hostility toward graduate students. However, he was only suspended from teaching at the university and remained employed. Earlier this year, it was reported that Watten is, in fact, roaming the halls of the English Department once again and is back to teaching and hosting off-campus events for students.
According to Dr. Jennifer Freyd, institutional betrayal is any wrongdoings perpetrated by an institution—such as a university—against those who are dependent upon it. This includes the "failure to prevent or respond supportively to wrongdoings by individuals (e.g. sexual assault) committed within the context of the institution." This type of betrayal can involve two types of actions: Commission, e.g. blaming the victim, or omission, e.g. not doing enough to prevent harassment.
This was precisely how things played out at Wayne State: After Watten was accused of sexual harassment, Wayne State asked at least one graduate student that came forward about his harmful behaviors to apologize to him. An additional betrayal arose when the American Association of University Professors, or AAUP, filed a grievance on Watten's behalf following Wayne State's decision to place restrictions on his teaching. Graduate students depend on partnerships with AAUP in many instances where all university workers have organized together to demand improved conditions from the university.
It is also not just students who depend on a university to provide a safe environment with conditions free of harassment and assault in order to study and work—faculty and staff depend on this, too. Many AAUP members opposed the union leadership's support of Watten and even shared their own stories of witnessing his behavior to further corroborate the accounts of graduate students.
Many see the Barrett Watten case as part of a long history of betrayal from Wayne State University that will undoubtedly result in further harm to students and workers. The decision to allow him to return to teaching, they say, further exposes new and old staff, faculty, and students to a man with a long history of violence. There is no evidence that any effort for behavioral change was made. According to sources, Wayne State never provided any opportunity for survivor or community healing.
Protecting perpetrators
According to one source, in 2017, Wayne State presented data to the Board of Governors from a 2016 campus climate survey. Results showed that the most reported incidence of Title IX-violating behavior was sexual harassment. About 12% of these reports involved faculty or staff sexually harassing students.
Earlier this year, Wayne State did, in fact, hire a director for the new Office of Sexual Violence Prevention and Education. However, any evidence of the office's activity is virtually non-existent. There still appears to be no movement toward primary prevention efforts on campus.
Present campus efforts include the notoriously victim-blaming Rape Aggression Defense program hosted by Wayne State Police, an arm of the Detroit Police Department. Members of GEOC and faculty trauma experts have fought for anti-violence policies, initiatives, and resources. Undergraduate student leaders have demanded the university create a sexual violence resource center. The university's lack of any semblance of primary prevention strategy—attempts to stop violence before it happens—allows for a culture that both entitles and enables sexual harassment.
Pausing Watten's teaching was never a fix for the situation, and considering the fact that he has never addressed his behaviors and actions as harmful, the university seems just as complacent in it. Too many students feel that Wayne State's failure to act gives Watten—and every other perpetrator of violence—permission to continue to act as such.
So much for the problem of safe spaces and entitlement as being one borne of college students. Perhaps what needs further attention is why those in power feel so challenged when such new concepts as safe spaces arise.
We hope you appreciated this article. At 

People's World

, we believe news and information should be free and accessible to all, but we need your help. Our journalism is free of corporate influence and paywalls because we are totally reader-supported. Only you, our readers and supporters, make this possible. If you enjoy reading 

People's World

 and the stories we bring you, please 

support our work by donating or becoming a monthly sustainer today

. Thank you!