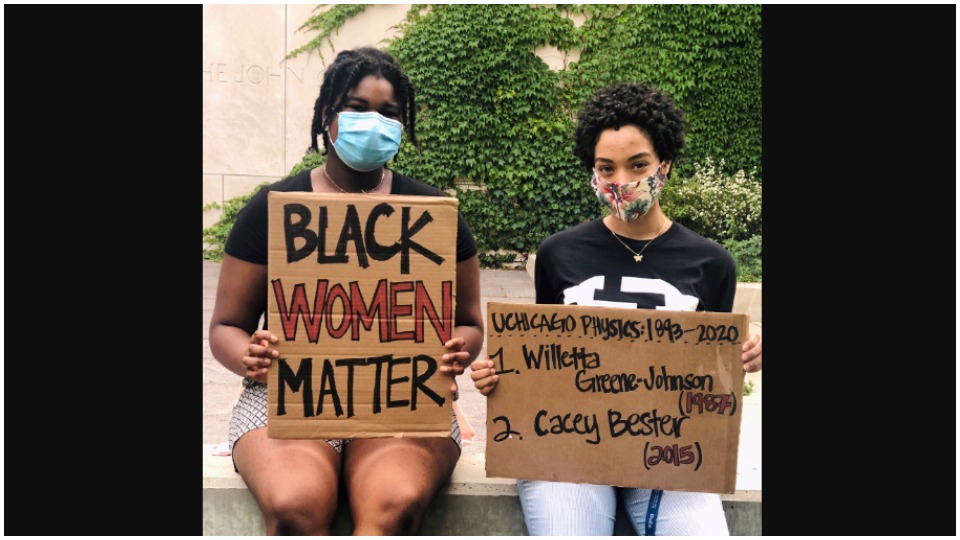 On June 10, the science, technology, engineering, and mathematics (STEM) academic research community held a work-stoppage in response to the mass uprising following Breonna Taylor, George Floyd, and the countless other police murders and to challenge the racist ideas and institutions that still prevail in their own field.
The Particles for Justice, organized by Black physicists Dr. Chanda Prescod-Weinstein, Dr. Brian Nord, and others, put out a call to action for an academic strike "to hit pause, to give Black academics a break, and give others an opportunity to reflect on their own complicity in anti-Black racism in academia and their local and global communities." Over 5,000 scientists joined the pledge.
Solidarity was shown throughout the community. Staff of the popular pre-publishing printing journal arXiv.org said, "arXiv is an essential, daily tool for most physicists, and Black physicists are faced with the simultaneous tasks of writing and reading papers, while also fighting for their rights." Prescod-Weinstein said, "I want a day where I don't have to worry that I've missed an important paper on the arXiv because I am stressed out while my non-Black colleagues happily keep going. The strike is not just about gathering people together to begin to take action, but it is also about a day of rest for the people most affected by this heated moment."
The work stoppage was initially termed #Strike4BlackLives by Dr. Nord but then was joined by #ShutDownSTEM, #ShutDownAcademia, and #VanguardSTEM to expose anti-Black racism in research communities.
"There's been a lot of talk about equity, diversity and inclusion, diversity committees… These words have been thrown around in order to try to replace justice, in order to try to replace accountability. They have been used to prevent us from actually breaking down white supremacy and racism and anti-Blackness that are embedded within academic institutions," Nord said.
The #ShutDownSTEM hashtag was created for the day of action, along with a website full of resources and suggestions about who can act, how to take action, planning, amplifying Black voices, and healing from anti-Black racism.
Major academic journals such as Science Magazine and Nature also joined the call. "Nature stands against all forms of racism," the latter said in a statement. "We also recognize that Nature is one of the white institutions that is responsible for bias in research and scholarship and that we must strive harder to correct those injustices and amplify voices." Scientists and graduate students at major universities also took the pledge and held demonstrations such as University of Chicago, University of New Hampshire, University of California-Irvine, and University of California-Santa Cruz.
While it is unknown what type of change this will bring to the scientific community, it is at least bringing the issue of race upfront and beginning to intersect these ideas with broader scientific issues and also the history of biological racism in science, such as eugenics. This momentum can lead to broader changes within the academy and will likely push universities to not use corporate "diversity and inclusion" strategies when approaching issues such as racism, sexism, and all other forms of gender discrimination, ableism, anti-immigrant xenophobia, and all the rest.