Africa
February 22, 2008
Behind the smiling faces and rhetoric about "a mission of mercy" lies the true agenda of President George Bush's five-nation trip across Africa: keeping American corporate interests secure.
Read more
December 21, 2007
News Analysis African leaders displayed an exceptional degree of unity at the European-African summit held in Lisbon, Portugal, on Dec. 8-9. The trade issues, which prompted the first meeting of its kind in seven years, were...
Read more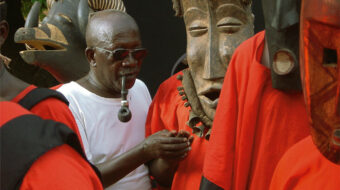 June 22, 2007
His films tackled the most contentious issues in Africa, frequently provoking the indignation of the ruling class of both his home country and its former colonizer.
Read more