Finance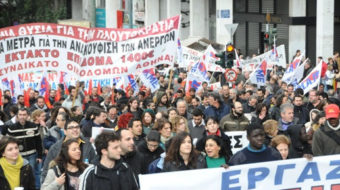 February 24, 2010
The Greek workers and people refuse to bear the burden of financial corporate greed and its consequences.
Read more
February 11, 2009
U.S. President Barack Obama's administration on Tuesday unveiled its long-expected reshaped financial rescue plan.
Read more
February 10, 2009
Original source: DUBAI, 8 February 2009 (IRIN) - A food security expert has said that the involvement of financial markets in basic food commodities was the biggest factor in the worldwide food price hikes over the...
Read more