Students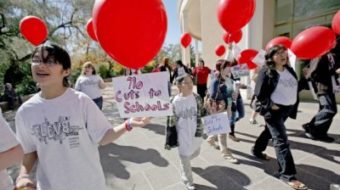 October 22, 2009
Teachers, students and allies tell New Mexico lawmakers 'no cuts' to education.
Read more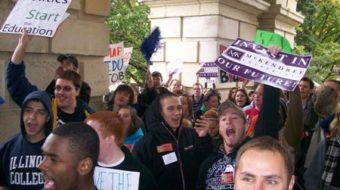 October 16, 2009
More than 2,000 from Illinois marched on the state Capitol to demand funding for more than 137,000 students whose Monetary Assistance Program grants were only funded for half the school year.
Read more
April 16, 2009
Students who feel crushed by capitalism can find their utopia in the open embrace of the Marxist Student Union, a Registered Student Organization, at The University of Memphis.
Read more