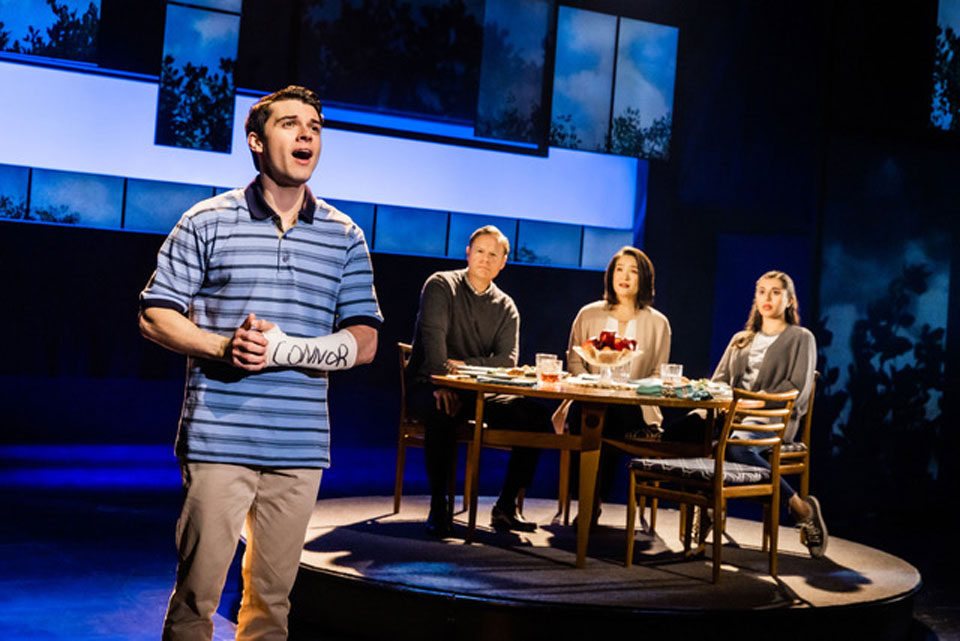 LOS ANGELES — It's now 25 years since the end of a series on ABC known as "afterschool specials." These 154 made-for-TV episodes ran on the ABC channel from 1972 to 1997, a 25-year run. In other words, today's teenagers and young people did not grow up with them.
What were they? Aired in the late afternoon, once teenagers had come home from school, but before dinner time, these earnest programs featured a main character, a teenager the targeted audience could identify with, overcoming a particular, sometimes controversial life problem. Perhaps it was infidelity, divorce, or illness, or death of a parent or beloved grandparent or friend, moving away, or having to put a pet down, perhaps it was cheating on a test, or being witness to a crime, maybe even pregnancy. There were always mistakes made, a misstep, a lie, a fabrication, an inconvenient revelation, and yet a sound lesson to be learned if the character comes clean. Forgiveness and successfully moving on are the result, and a resolution, however formulaic, is achieved: A parable, like the Prodigal Son, for teenage times of hormonal change and challenge.
The highly popular Broadway musical Dear Evan Hansen, now on its second national tour, and playing here through July 31, shares much of the esthetic of the "afterschool special," which I don't mean derogatorily at all. The analogy is only brought to mind by the teenage focus on stage, and in the public the show has attracted, though not exclusively. Much of the greatest art ever produced shares some of those characteristics: A problem created by human frailty and a denouement involving lessons learned, reconciliation and hope for the future. These far outnumber works of despair and hopelessness. What audiences care to spend their hard-earned buck on a dreary night of theater that tells them they're probably better off shedding this mortal coil and saying goodbye to the vanities of this world?
The plot of Dear Evan Hansen centers around a letter that was never meant to be seen, a self-serving lie intended to comfort a grieving family but that got out of hand thanks to the lie going viral on the Internet, and access to people, love and an easier life Evan never dreamed he could have. Though in the end the lie is peeled away, and Evan is properly contrite, much positive good has been achieved in its wake.
Evan (Anthony Norman) is a high school senior. We meet him when the metacurtain rises. He's in bed, his left arm in a cast owing to a fall from a tree, and he's conversing with his mother Heidi (Coleen Sexton). It's clear that with his rapid-fire torrent of words and thoughts, this is a kid with some form of social anxiety and awkwardness around people. His condition is never identified as such, but a reasonable person might assume Evan is possibly somewhere on the spectrum. He's on some kind of prescribed meds and in therapy. His doctor, encouraging him to "be himself," counsels him to write a letter to himself each day about how good it will be and what he has to be grateful for and look forward to. The first such letter is "Dear Evan Hansen," which he prints out at the school library, and where the angry, drug-using bully Connor Murphy (Nikhil Saboo) finds it.
If Evan and Connor represent the iconic angst-ridden teenage boys—insecure, friendless, volatile—the truth is that in this cast of characters almost everyone else is similarly atomized in their own way, isolated, disconnected, free-floating in social space, talking past one another, not engaging in deep listening.
Heidi Hansen, Evan's mom, is an abandoned wife. Not much is said about Evan's father except that he moved cross-country ten years before, when Evan was seven, and now has a new family. She works as a nurse's aide and is attending school to become a paralegal. She is clearly a working-class gal trying to make ends meet with a troubled son. Evan often feels doubly abandoned with his mom working so hard and not being available very much for him. It's not difficult to imagine where his social anxiety might stem from—the inability, or lack of permission, to articulate his most primal fears and needs.
Cynthia (Lili Thomas) and Larry Murphy (John Hemphill) head up a family with two kids, boy and girl. Connor is virtually unreachable, a bundle of pent-up hostility. His suicide shocks the community. No one knew just how miserable he felt inside. He doesn't disappear from the show, however: he constantly reappears in Evan's thoughts and has a lot more lines to sing. His younger sister Zoe (Alaina Anderson) hated him. As for Larry, he is emotionally distant and controlling, and frankly not unhappy to be free of the burden Connor imposed on his family. Cynthia means well, but she's a little kooky moving from one food or exercise fad to another. The surviving family members' trio "Requiem" reflects how different their reactions are to Connor's death, yet also how little he will be missed or mourned.
Among Evan's classmates are Jared Kleinman (Pablo David Laucerica, but Reese Sebastian Diaz on July 1), a sarcastic wiseass, possibly gay, up on all the latest pop cultural references which is practically de rigueur amongst the teenage smart set, and a helpful computer nerd who facilitates Evan's concoction of a mythical close friendship with Connor that no one else knew about. And Alana Beck (Micaela Lamas), an African-American drama queen who thrives off of her extracurricular activities and is the chief officer of The Connor Project, launched by Evan not so much to memorialize Connor but to offer comfort to troubled teenagers and get them to see, like the later "It Gets Better" campaign, that if they reach out and ask for help from the universe, they will be found. It is Alana who pushes the Connor story out to the Internet where it goes viral, even after she voices her own private doubts as to the veracity of the Evan-Connor friendship. The Internet, an uncontrollable beast seemingly with a life of its own, is itself practically a character in the story. It certainly is the principal design element both in the visual and the sonic impression.
The meme "You will be found" derives from Evan's fall from a tree, though it appears this was not an accidental fall but perhaps a suicide attempt, or a "call for help" if he only broke a bone or two. The fact is that in that incident he was not found, but lay in the forest, maimed, desolate and self-pitying, wondering if anyone would even notice his disappearance. And Connor, after all, was not found. The Connor Project aims to recapture the dignity of each life so that no one disappears. This is no doubt one of the intended lessons aimed at the audience, realized in the anthem "You will be found," addressing feelings of morbid sentimentality ruminating about living only to be forgotten, claiming that everyone should be remembered.
It's when the letter that Connor picked up from the printer is found on his person that everyone naturally assumes it was addressed from him to Evan Hansen, and that's where the lie begins, by way of Evan's comforting the parents that Connor did have a friend, and was not so alone as it seemed. He "remembers" a wonderful day spent together recently at the abandoned old apple orchard. A major fundraising project in Connor's name aims to restore the orchard to its glory as a place of beauty and refuge. And as the lie grows, so does Evan's self-esteem, being embraced by the Murphy family as the reassuring friend Connor supposedly had. One of the musical high points is "To Break in a Glove," one of the few songs in the show that truly demonstrate the growth of a relationship in progress. Connor's father Larry finds in the eager Evan the appreciative son he missed in life and who is now gone, and Evan now has a father figure to replace the renegade who left him when he was seven. They bond over the process of breaking in a baseball glove that Connor never used. There are no short cuts: It takes time and patience, it's the hard way but the right way, "You've got to be ready to put in the work."
Integration into the family means that Evan is now closer to Zoe, whom he has a crush on. Like the fictionalized Cyrano de Bergerac, he sings to Zoe "If I Could Tell Her" in the pretense of relating how Connor always used to wish for greater closeness with his beloved sister. This is one of the most romantic, poignant numbers in the show, which is otherwise a fairly generic score in the pop-rock idiom, much of it in the same tempo and mood.
Heidi Hansen is awed by her son's rapid progress—giving speeches for The Connor Project, collaborating with friends, president of a student group—at the same feeling shut out as his mother. How could it be—as Jared asks—that "Connor's death was the best thing that ever happened to you?"
And soon—as in sooner or later—Evan is disabused of his newfound status. He perceives, like Dorothy in Kansas, that "sometimes everything you wanted is right there in front of you." Maybe so, maybe not: He was certainly in no psychological place to see this weeks earlier when he was barely more than a zombie putting one foot in front of the other. Everything he wanted, understanding, love, affection, attention, independence, the right to be himself, simply was not right there in front of him.
The concluding nostrum seems at first hearing clichéd and wrong: He wanted to be seen as "the real me," but when he was flying high, he was decidedly not very real at all. At least his mom Heidi now gets how little she knew her own son, how badly he was hurting, what he was so afraid to admit—and in that I couldn't help picking up a little contempt for overworked single moms (or was that empathy?)—not that the wealthier Murphys did any better at childraising. Her aria "So Big/So Small" is her confession of inadequacy and her promise that she'll be fully in his court from now on.
Maybe now Evan does have the chance to be the competent, quiet "me" he was meant to be, after the gradual flowering of his natural personality helped along by the "drug" of social connection, of feeling needed and significant, not by meds or therapy.
Perhaps the show somewhat romanticizes Evan's condition. One is entitled to question if the whirlwind action he is the center of over the course of one year can truly turn a teenager (or anyone) around so quickly. He suffers no great consequence for his actions, even though he insinuated himself into one family's tragedy for his own advancement. All that aside, the kid is going to be all right.
It's up to the viewer to decide for themselves if issues of mental illness and teen suicide were adequately confronted. It remains to be said that there aren't many big musicals that feature a teen suicide, and this may be helpful in an Internet atmosphere where in some circles it's seen as a cool thing to do. TikTok, for example, is infamous for spreading "blackout" or suicide challenges that vulnerable teens easily pick up on.
And the Murphys? Well, the whole course of events was a lie, but seeing how many people across the country cared, stepped up, shared Connor's story and donated and got the orchard rebuilt, where Connor's parents go every weekend for a picnic in their son's honor, in the end, much good came out of it all. An afterschool special.
Dear Evan Hansen has a book by Irene Steven Levenson, music and lyrics by Benj Pasek and Justin Paul, choreographed by Danny Mefford, directed by Michael Greif. The music director of the small, but effective orchestra is Garret Healey. David Koran's hyperkinetic scenic design accentuates the physical space between people, not only emotionally with the characters on stage, but with faceless masses of people across the vast Internet cybergalaxy.
The performance is riveting, with fine delivery all around. Anthony Norman, Coleen Sexton, Micaela Lamas and Alaina Anderson are the real standouts. Norman's clear, high tenor will take him anywhere he wants to go.
The musical premiered at the Arena Stage in Washington, D.C., in July 2015, opened on Broadway in December 2016. After a COVID break, it reopened in December 2021, and has now been announced to close on September 18, 2022. A production is still on the boards in London, but it is also slated to close, in October. It had previously appeared in L.A., on the 2018 national tour. It won six 2017 Tony Awards including Best Musical and the 2018 Grammy Award for Best Musical Theater Album.
Dear Evan Hansen's newest staging in L.A. opened July 1, when I attended, and runs through July 31 with performances Tues. through Fri. at 8 p.m., Sat. at 2 and 8 p.m., Sun. at 1 and 6:30 p.m. Tickets are available online at CenterTheatreGroup.org, by calling Audience Services at (213) 972-4400, or in person at the Center Theatre Group Box Office (at the Ahmanson Theatre at The Music Center in downtown L.A.). The Ahmanson Theatre is located at 135 N. Grand Ave., L.A. 90012. For the time being, Center Theatre Group will continue to require masks, along with proof of full vaccination, and a government- or education-issued ID at all of its venues.