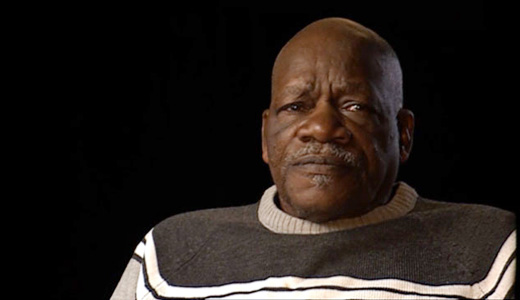 MEMPHIS, Tenn. – Even in Memphis.
That's how far down the chain of state and local governments the right wing war on workers has extended – and take it from one who knows, Alvin Turner.
Because, you see, one thing present Memphis, Tenn., Mayor A.C. Wharton wants to do is to take away almost all paid vacation from the city's garbage collectors – and from the same union whom Dr. Martin Luther King marched for 43 years ago.
Dr. King marched for those workers' right to city recognition of their union, and to negotiate a contract with a decent standard of living. For that, Dr. King was murdered.
And paid vacation was one part of that decent standard of living, said Turner, one of eight surviving sanitation workers, in their 80s or older, from the long-ago struggle.
Turner and his seven colleagues represented the then-1,300 members of their union, AFSCME Local 1733. The 1,300, as a group, were inducted into the Labor Hall of Fame on April 29 in a moving ceremony at the Labor Department.
The eight met with President Barack Obama that morning. He told them, all African-American, he would not have made it to the White House had it not been for their "I am a man" stand.
And the struggle continues, Turner told the packed auditorium at the Department of Labor afterwards, because Memphis faces a budget deficit. And Wharton is using it as an excuse to yank the benefits those sanitation workers won with Dr. King's aid.
"If it hadn't been for Dr. King, we wouldn't have won. If it hadn't been for his death, no mayor would have negotiated with us. And if it hadn't been for the black community in Memphis, we wouldn't have won the strike," Turner said. The strike was both a movement for recognition and in reaction to the deaths of two of the garbagemen, eating their lunch on the fly, being crushed by their truck's back loader.
"But now we've got a fight coming up. They're trying to balance the budget on the backs of the little people," Turner continued. Then he revealed the mayor wants to – among other things – cut paid vacation from 14 days to two. Wharton also wants to fire 125 workers. Combined, the firings and cut would save $17 million, Wharton says.
"They're starting with the teachers," Turner added, alluding to a business-GOP effort to yank collective bargaining rights from teachers statewide in Tennessee. That's another front in the national GOP's war on workers and their rights.
"Then they'll come after the little man," Turner added, meaning the garbage collectors and other city workers. "We fought hard for paid vacation and other benefits," he said. So Turner concluded with a lesson for today's unionists, linking the Memphis sanitation mens' long-ago struggle and the present war on workers: Get involved.
"We have to fight hard now," he warned. "You better go to your union meeting – They're coming after you. If you don't go, they're gonna get you."
Photo: Alvin Turner