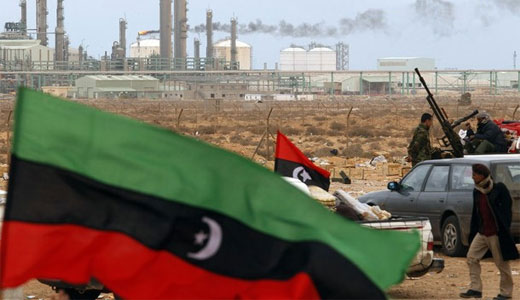 The world's attention, so recently focused on the uprising in Egypt, is now riveted on the fierce struggle taking place between the forces of Libyan dictator Muammar Gadaffi and the opposition seeking to end his more than four decades-long reign. As the military struggle surges back and forth, and reports surface of the Qaddafi regime's air attacks, some in the opposition forces and some around the world – including in the U.S. – are urging a "no-fly zone" to redress the imbalance in the air, in the hope of lessening civilian casualties on the ground.
Some seem to view a no-fly zone as a relatively benign alternative to outright international intervention. But, as U.S. Secretary of Defense Robert Gates pointed out March 2, such a zone must begin with a military attack – what he called "a big attack in a big country." His warning was echoed by others in the U.S. military, who cautioned that such intervention would be complicated both diplomatically and militarily.
Any such attack would mean destroying the Gaddafi regime's anti-aircraft missile installations, almost surely resulting in civilian casualties on the ground.
Opposition forces in Libya have also expressed deep concern over the consequences of foreign military intervention. Human rights attorney Abdel-Hafidh Ghoga recently told journalists, "We are against any foreign intervention or military intervention in our internal affairs. This revolution will be completed by our people with the liberation of the rest of Libyan territory controlled by Gadaffi's forces." Opposition military leader Gen. Ahmad Gatroni said the U.S. should "take care of its own people, we can look after ourselves."
For the danger such action poses to civilians, one need look no farther than the abysmal record of U.S. and NATO forces in Afghanistan, which in the name of combating the Taliban and other armed insurgents have brought death to thousands of innocent Afghan civilians and destruction to hundreds of villages.
The latest example: the tragic death of nine Afghan boys, the oldest just 15, who were gunned down by NATO helicopters last week as they gathered firewood for their families.
For all these reasons, it's urgent to "just say no" to a no-fly zone.
Image: Rebels plant a pre-Gaddafi flag. Photo via BRQ Network // CC BY 2.0