baseball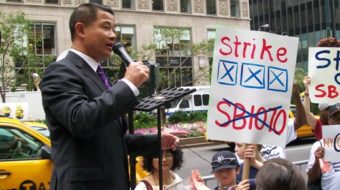 July 9, 2010
NEW YORK-What do you do when the most American of pastimes intersects with the most un-American of laws?
Read more
March 1, 2010
Lester Rodney was a crusader for equality and instrumental in integrating baseball as sports editor with the Daily Worker in the 1930s, says ESPN in a recent video on its website.
Read more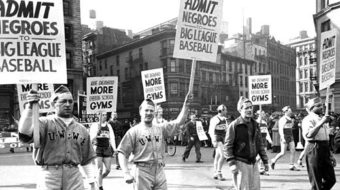 January 6, 2010
Lester Rodney, who as sports editor for the Daily Worker from 1936 to 1958, helped lead the struggle that broke major league baseball's color barrier, died Dec. 20 in Walnut Creek, Calif.
Read more